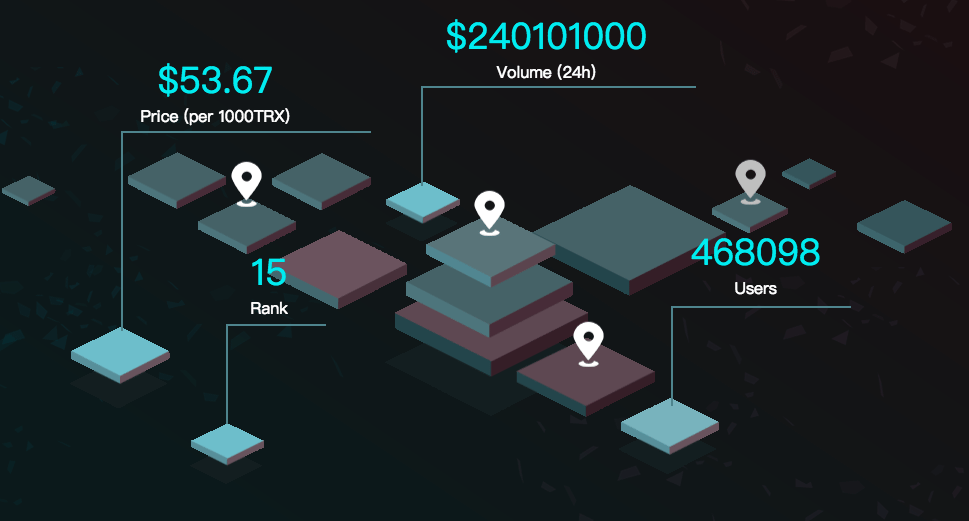 TRON (TRX)  – We will go through the numbers first…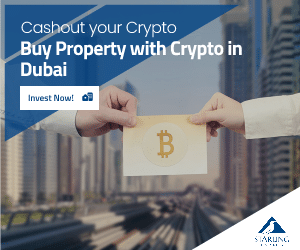 TRON is currently amongst the top 20 cryptocurrencies with a total market capitalization of $3.45 bln​ and the total supply of 65.7 bln TRX (65.7% out of the maximum supply). In fact, the year has started badly for Tron, as well as for many other cryptos. Its coin price has plunged drastically from the peak of $0.26 when its market cap was around $16 bln down to its today's price of $0.054. You might be thinking right now: "Wow, from $16 to $3.3 bln of capitalization in just a couple of months? That's insane! Stay away from this project!". Ok, let me tell you something…it is not a coincidence that the project has managed to reach such an immense cap in a quite short period of time and if you haven't followed the project since its launch I will explain the reasons behind their success in the next section as well as why Tron is a good project.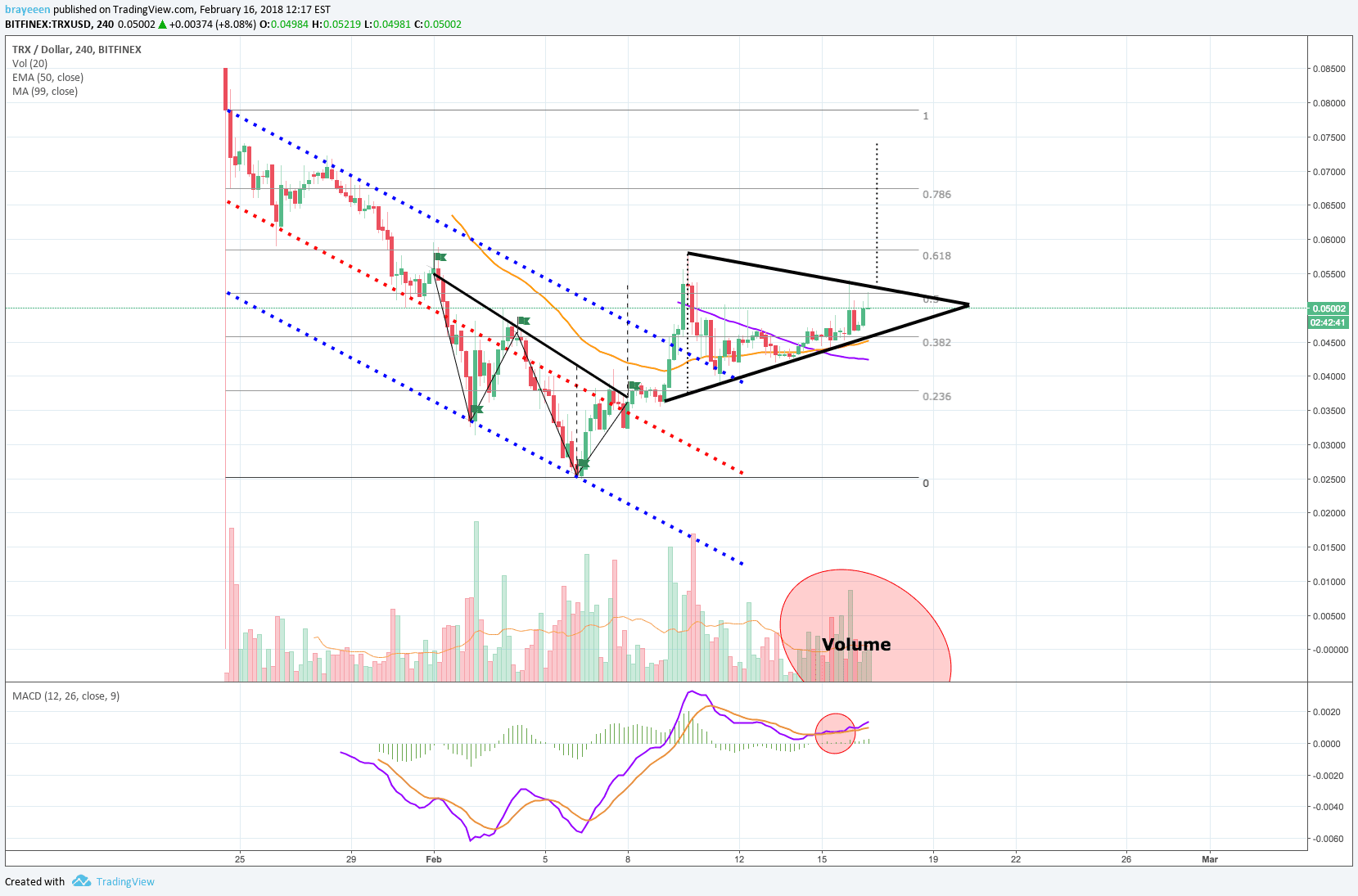 https://www.tradingview.com/i/szGFE6iV/​ – Trading View TRX
Anyway, enough for the numbers! Let's now go through the fundamentals and find out what the Tron is really about and what are the upcoming updates that would eventually open the road for the bullish trend and create a breaking point on the market.
How should we treat Tron in the current market environment?
You don't know whether the book is bad or good if you start reading it from the middle, right? Same is here, you have to know what the company has accomplished by today and to make sure that you fully understand what the team is proposing to the community and what problems it is aiming to solve in a long-term perspective. If we solely focus on the numbers then Tron is certainly one of the worst performers this year. However, we as rational investors or just people interested in "crypto" have to take into account the fundamental aspects in order to have a clear picture in mind. Needless to say, as we all know the entire blockchain industry is right now in a "blizzard" of regulatory crackdowns (For example, ​South Korea​ recently proposed tighter rules that caused the market to drop heavily), various exchanges have shut down (due to ​DDoS attacks​, bad press) as well as many other factors negatively affecting the market. Why is this happening? Apparently, because the market is still at the stage of its immaturity and early development. We have seen plenty of scams in 2017, read ​examples​, and this is one of the main reasons that forced authorities to take their action. Is it the end for the blockchain industry? – Well, it could be the end for many suspicious projects but those with brilliant ideas and unique value proposition like Tron will certainly survive regardless of the odds. In my humble opinion, it is just a matter of time when the situation will get stabilized and the crypto market will eventually recover.
Oh wait, wait, wait!…Is it the first time you hear about Tron?
Don't worry! For those of you who have never heard of Tron, I will briefly introduce it to you so you could be on track with the rest of us. To understand the nature of Tron we have to realize what is the main problem it aims to solve. First of all, what is the problem? – The internet has become way too centralized with a plenty of intermediaries charging their insane fees when you, for the sake of the example, want to publish, share, upload your application or even download something on the web. In my opinion, we are almost turning into a global tech oligarchy and that is, to some extent, is a big issue. Undoubtedly, the rules are dictated by such all-embracing corporations as Amazon, Google, Facebook, Apple, as well as Alibaba and Tencent in China.
This is where Tron steps in…
Tron is designed to "heal" the internet by creating a free content-based entertainment system over the blockchain. Tron's protocol allows each user to freely publish, store, and own data. The issuance, circulation, and trading of digital assets, through decentralized self-governance, lay the foundation for the distribution and subscription of content, thereby empowering content creators as well as forming a decentralized content entertainment ecosystem. Any of you will be able to issue your own digital asset, using TRON 20 standards, while others can freely acquire your coins and enjoy the benefits and services brought by the constant growth of data contribution. Actually, they are working on something called the ​Web 4.0​, the next generation web ("The internet of things" as geeks named it). My question to you guys is – Isn't it the way the entertainment platform should work like? Think about it…
Tron is a 6 phase project that aims to implement these key features beginning from 2017 and leading to the final phase of "Eternity" in 2025:
1.​Exodus​: Platform for p2p distribution, storage and content (2017-2018)
2.​Odyssey​: Economic incentives to encourage content creation and empowerment (2019-2020)
3.​Great Voyage​: Individual ICO within a platform using TRON 20 standards (2020-2021)
4.​Apollo​: Final development of Great Voyage (2021-2023)
5.​Star Trek​: Decentralised forecasting and gaming platform (2023-2025)
6.​Eternity​: Final stage of core technology development, traffic conversion (2025-2027)
I really think that one of the main advantages that makes Tron stand out of the crowd, apart from their crystally clear roadmap, is that they have a very experienced and with lots of connections in the industry CEO, ​Justin Sun​, the protege of ​Jack Ma​, who is known as the founder of Alibaba Group. Justin is a founder of a quite famous Peiwo App (China's Snapchat). You can even find some articles about him in Forbes. Moreover, the entire team working on this project is highly competitive. For instance, the CTO, Lucien Chen, who has worked with Alibaba and other first-tier internet companies such as Netease, Qihoo 360, and Tencent. Just check their ​website​ where you can read about any of their team members.
No doubt, the credibility is crucial. If you do your own research you find out that Tron's media presence is impressive. People are talking about Tron, people want to know more about the project and they the majority of them wants to be a part of Tron's future success. That's great!
Upcoming updates, new partnerships…
● Beta version, Exodus, which is scheduled to roll out on ​March 31, 2018​. According to Chen Zhiqiang, TRON's technical head, the main network will offer several advantages over existing blockchain systems, including improved performance, over ​1,000 transactions per second and ultra-low fees. Additionally, the launch will include the Tron Virtual Machine (TVM), which will allow smart contracts development in multiple languages, including Java, which will then be compiled into byte-code by the Tron compiler
● According to Justin Sun, the CEO of the Tron, several large partnerships are coming this year.
● On July 1st, Tron is scheduled for its Main Network to go live
Conclusion
The Tron project is evolving, following its planned roadmap. This year we will see a couple of major updates and finally the launch of Exodus (Beta version in March 31st). Despite the fact that its coin price is currently undervalued I can see a great potential in this project and in a long-term perspective I believe the price will establish new highs. There's a large number of influential members in the Chinese business community backing the Tron team. Moreover, the company is somehow protected by the Chinese "anti-western" protectionism policy. China is interested in having its own blockchain industry.
So let's see what is going to happen with Tron in the nearest future. Fasten your seatbelts, the journey just has started!  P.S If you guys wanna buy TRX ​here​ is the list of exchanges. I personally prefer ​Binance​.
Follow me on Twitter: Dmitry_Quail
My Medium page: @dmitryquail
Investment ideas: DmitryQuail