Watch out world! In this revealing exposé, your favorite crypto-reporter goes down the rabbit hole in a three-part series to uncover the truth behind the products, concepts and designs that comprise the district0x platform.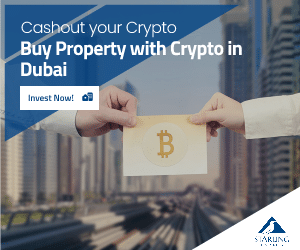 In Part 1, I gave a cursory glance at the company's products and position in the broader market.
In Part 2, I dig deeper into the various districts available on the district0x Registry,  reviewing my personal experience participating in the latest platform addition, Meme Factory.
In Part 3, I interview Community Manager for district0x, Brady McKenna in a blistering Q&A you don't want to miss!
---
In Summary:
Several marketplaces are available on the disrtict0x Registry. Meme Factory is the newest addition.
Utilizing the ERC-721 standard, Meme Factory is a marketplace for provably rare memes bought and sold as Non-fungible tokens.
A generous one-time faucet is available! Use the team's Discord and Telegram channels to communicate any issues or concerns.
What Exactly is Meme Factory?
Meme Factory is the latest, greatest decentralized app to be included on the district0x Registry. A marketplace for trading non-fungible tokens (NFT's) of the ERC-721 standard,  Meme Factory showcases a series of provably rare assets in an awesome trading card format. The incredibly cool cards featured on the site represent a burdgeoning collection of the best memes to be found on the interwebs!
#545 Thou Shalt Not Covet
This incredible collection is in-turn curated by a community of active participants who challenge the right for individual memes to be included on the Dank Registry (and for sale in the Meme Factory marketplace).
The DANK token, used to vote on and challenge memes within Meme Factory, can be loaded to your connected Ethereum wallet in a number of ways. The best way, however, is to visit the faucet!
*hint- if the faucet isn't working for you, reach out on their Discord or Telegram channels. The team is active and happy to help!
My Review – Sufficiently Dank!
I dove into Meme Factory without the faintest idea of what to expect. Right out of the gate, Meme Factory struck me as an obvious hit! 
As soon as I entered site, I was greeted with the most recent entrants of the communities curated memes.
#132 Emperor God Vitalik
Priced in ETH, these collectible NFT's decay in value as they wait to be sold.  So with my MetaMask wallet connected to the Meme Factory site, I quickly collected a couple truly DANK meme's, including the following:
https://twitter.com/MicahCMiracle/status/1244026352329613315?s=20
But collecting my first Meme Factory NFT was just the beginning.  In order to properly review the dapp, I needed to participate as an active internet citizen!
I needed DANK to vote on challenged memes and solidify my role as curator and collector within my new found community, so  I quickly located the faucet, featured prominantly in the menu on the left side of my screen. Entering my phone number, and the subsequent verifaction code texted to me shortly after, I was able to recieve my tokens and begin participating in the governance of the dapp!  Thanks guys!
Down the Rabbit Hole
As the hours ran on and my collection of provably rare meme's grew in inverse proportion to the value of my connected wallet, I realized something important about the structure of this intriguing token curated registry (TCR). Meme Factory isn't just a decentralized marketplace and community. It's a game. And it's a lot of fun! 
Stay tuned as we get up close and personal in an exclusive interview with Brady McKenna, Community Manger with the district0x team. Brady McKenna sits down with Micah C. Miracle in the stunning conclusion of our three part series, Down the Rabbit Hole!
Micah C. Miracle
---
Follow me on Twitter and Subscribe to my YouTube channel for more!
---
…and remember:
Disclaimer: This article is not meant to give financial advice. Opinions herein are purely the author's and do not necessarily reflect those held by Crypto Gazette. Do your own research before investing. Thanks.