Education Ecosystem is the YouTube for professional development. This is where users learn how to develop products in the tech fields of the future. Decentraland, on the other hand, is a VR platform that's powered by the Ethereum blockchain and its main aim is to create more VR projects for developers and users. The two just decided to team up in order to support VR and its various use cases.
VR is set to revolutionize the world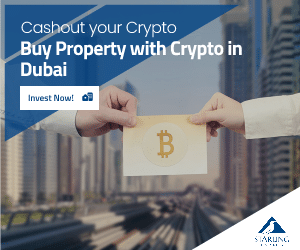 Virtual reality is a field that's constantly developing and is already transforming the world in various ways and via lots of areas. Both the companies that we mentioned above are interested in taking part in this revolution, and their partnership is a strategic move for the both of them. The platforms will benefit massively from teaming up, and it will include LiveEdu which is the first product of the Education Ecosystem and Decentraland University, a district from Decentraland's VR metaverse.
Viewers and creators are rewarded with LEDU coins on LiveEdu platform
Education Ecosystem is creating a decentralized learning ecosystem, and it offers VR as one of the primary targets on the LiveEdu platform. The projects that are currently in the works are mainly VR-related, and the viewers watch the projects to improve their own skills in the VR field. Project creators and viewers are rewarded for their activity with LEDU coins.
Learn how to build on Decentraland
LiveEdu will develop various project videos that will show you how to build on Decentraland. The platform will be made available for Decentraland users in order for them to get the ability to flaunt their talent while monetizing the content at the same time.
Decentraland University District will offer LAND parcels on the Decentraland University Campus, and here content related to the partnership will be developed. Decentraland University will also screen LiveEdu content in a VR environment.
Decentraland University's lead, James Ashton believes that Decentraland University will be exposed to the LiveEdu community of engineers via the partnership and the engineers will create VR-related courses with the Decentraland SDK.
Closing words
Such partnerships that embrace future tech trends will definitely support the creation of lots of new projects and will allow Education Ecosystem to reach their target which is to transform the $306 billion professional development market.