The CEO and Founder of Electrify.Asia (ELEC), Julius Tan, has stated that he's proud of his team for bringing the project to limelight, stating that he received positive feedback from parties during his recent trip to Japan, giving him confidence that they are on the right path.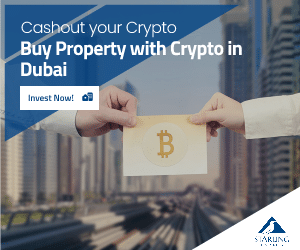 He tweeted: "Proud of Team @ElectrifyAsia for making things happen. Received positive feedback from various parties during this JP trip. Confident that we are on the right track! Go $elec $omg."
The CEO who visited Japan to brief partners like Tokyo Electric Power Company Holdings (TEPCO) on the latest the development on the Electrify project, was welcomed with accolades.
Around April 2018, in what could be called a "Befriend of Goliath", Tokyo Electric Power Company Holdings (TEPCO) and Electrify Asia partnered.
TEPCO, the largest electric utility in Japan, and the 4th in the world, signed a Memorandum of Understanding with Electrify Asia on co-developing a Proof-of-Concept (POC) for a P2P energy trading platform, Synergy, in Singapore. What is expected to come afterward is an implementation of Synergy's architecture in the Japanese market.
The partnership is helping electrify Asia continue with his intent to establish presence in the Japanese market, and now the firm is a step closer to realizing a favourable outcome.
Based in South East Asia, Electrify.Asia is regarded as the first electricity marketplace in the region. The firm was founded in March 2017 by two experts from the electricity industry, Martin Lim, and Julius Tan.
Although, Electrify Asia is not the earliest to the P2P energy trading space, however, it is among the not so many in the world developing a working framework for scalable P2P energy trading across a main grid.
It is a square that makes it faster, cheaper, and easier for both businesses and residential consumers to compare, select and trade electricity contracts with superior transparency and shrewd use of internet and e-commerce.
Talking about Electrify Asia's PowerPod which has been in development since late-2017, the device embodies a stable and controllable conduit to report and collect data over a large scale from both energy producers and consumers. It can capture data from smart meters through a variety of protocols. Aside this, it is also future-ready with input options for a variety of different sensors like temperature and humidity. In fact, for PowerPod can be a hub for any sensor.