Haters are celebrating the correction that Bitcoin and Ethereum are seeing these days.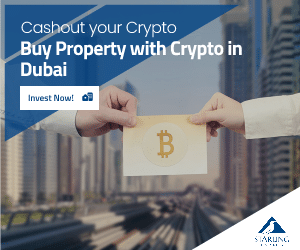 At the moment of writing this article, BTC is trading in the red, and the king coin is priced at $47,189.30.
Peter Schiff felt the need to drop a message on social media about what's been happening and he targeted Elon Musk – who has been supporting Bitcoin and crypto adoption lately like there's no tomorrow.
Two weeks after @elonmusk announced that he spent $1.5 billion of shareholder money buying Bitcoin, #Tesla stock entered a bear market, plunging 20% from its all-time high set on Jan. 25th, and 16% since disclosing the #Bitcoin buy. Not an example other CEOs will likely follow!

— Peter Schiff (@PeterSchiff) February 22, 2021
As you will see in the thread, Musk hopped in the comments and dropped an eggplant, and Binance's CZ had to Google it:
I had to google this. Learn something everyday. 😂 pic.twitter.com/XdLcaIldK1

— CZ 🔶 Binance (@cz_binance) February 23, 2021
Anyway, more followers blasted Schiff for his hatred towards Bitcoin and for the comments targeting Musk and Tesla.
Someone said: "Relax, you are getting obsessed with Musk & Bitcoin. Still don't understand why so much hate on both sides, you like gold and I respect that, I like Bitcoin… Can't we just be friends and end up this childish behaviour?"
Lots of followers said that they are definitely buying the dip.
Musk addresses Bitcoin
In other recent news, the Tesla chief executive responded to a Bloomberg interview of Binance CEO Changpeng Zhao to explain why the car company decided to add BTC to the corporate treasury.
"Tesla's action is not directly reflective of my opinion. Having some Bitcoin, which is simply a less dumb form of liquidity than cash, is adventurous enough for an S&P500 company," he said.
He continued and said: "To be clear, I am *not* an investor, I am an engineer. I don't even own any publicly traded stock besides Tesla. However, when fiat currency has negative real interest, only a fool wouldn't look elsewhere. Bitcoin is almost as bs as fiat money. The keyword is 'almost.'"
Stay tuned for more news and buy the dip.