Elon Musk, Justin Sun, CZ_Binance, Gemini and More Twitter Accounts Hacked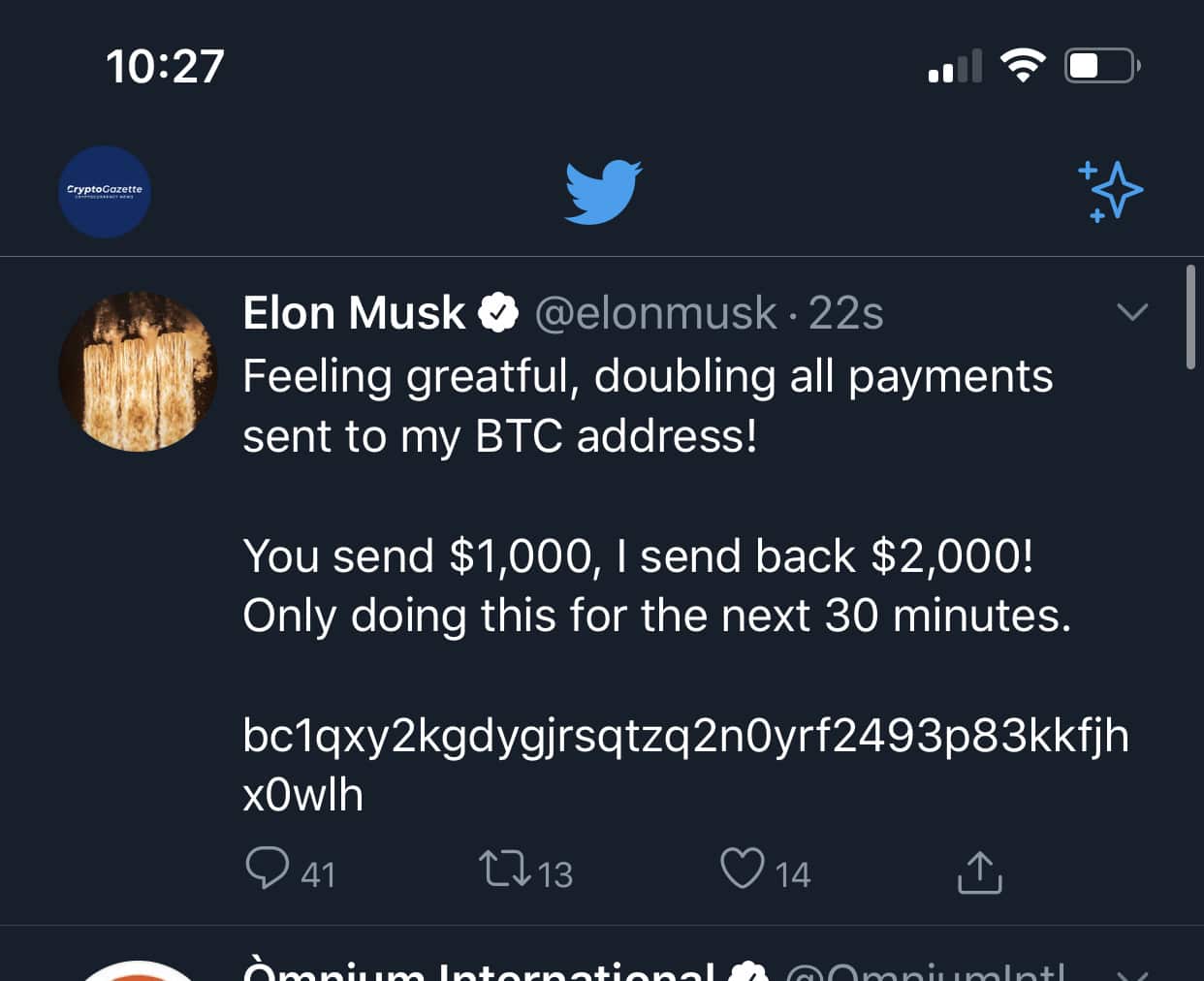 Attackers are promoting a scam crypto giveaway in multiple big crypto accounts such as leading exchanges, known individuals and more.
Most of them start with:
I am doubling all payments sent to my BTC address for the next 30 minutes. You send $1,000, I send you back $2,000.