The Envion ICO has been overwhelmingly successful in the first few hours. In just the first hour it hit $10 million raised through the sale of its EVN token to investors. Since we first covered Envion shortly after our website launch, Envion has embarked on a large marketing campaign with adds all over the internet to get awareness out.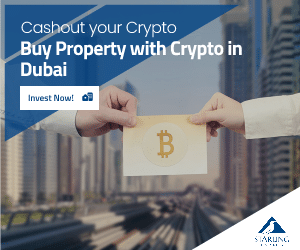 Read our first coverage about Envion here
► We raised 10,500,000 USD already in ETH, BTC and USD.
► Invest NOW to be part of our global mining operation and to receive 160% ROI through your EVN token in ETH directly into your wallet!
► INVEST: https://t.co/oRTFgO0ZOn pic.twitter.com/hyjU2wNlkb

— Envion AG (@envion_org) December 15, 2017
Luckily one of our readers pointed our our error from our read of the whitepaper. Investors from US and Switzerland must be registered agents to participate which limits investments from those countries to the wealthy. The Envion ICO tracker is live similar to Hirematch.io and can be viewed online. Unlike many ICOs, Envion hit the softcap on the first day but continues to raise funds and hit $14 million at time of publishing. The ICO with the current terms is scheduled to last one more day. Full disclosure – we are not participating in any bounty and receive no compensation from Envion for our coverage. We own no EVN tokens and in no way benefit from the ICO or EVN at time of publishing. Google Adsense does place ads from Envion on our site.
Envion's Plan
Envion bills itself as the World's most profitable self-expanding crypto infrastructure. That is a complicated way of saying they are building mobile miners to mine coins like Ethereum (ETH), Bitcoin (BTC), Litecoin (LTC) and other coins in the hopes of turning a profit. Mining crypto coins for profit is the goal of any miner, myself included, but Envion is hoping it has found a way to do it profitably through the use of discount electricity from renewable sources around the globe.
The mobile mining unit (MMU) is a self contained unit in development with Envion are transportable just as any shipping container. They can be connected to solar, hydro electric or standard power grids and located at the source. The inherent inefficiency in renewable sources is what Envion hopes to use to create demand. For instance, during low demand times for power such as overnight, hyrdroelectric and wind power still generates the same power as during peak demand. If the power is not used it can be sold very cheap or wasted on the grid. Envion hopes to partner with power producers to utilize this excess capacity for mining at below market rates.
Profit comes from two possible sources. Directly from mining and coin appreciation via Envion as the miner or in contract from producers or corporations looking to utilize excess cheap power and capitalize on the growing crypto infrastructure. It has a working prototype installed in a factory in Germany which is used to mine and create heat as a testbed.
Bumps in the Road
Experienced miners know that mining is not easy or cheap. To stay ahead of ever increasing difficulty requires expansion of mining capacity, turn-over of equipment, constant monitoring, and cheap electricity. Envion seems to have the cheap electricity as a large part of the business plan but has not discussed the hardware issue. We pointed out that we suspect they are using Bitmain Antminer S9s and Nvidia cards in the testbed advertised on the website as they are mining Bitcoin and Ethereum. The S9 profitability is dropping daily and likely will not be profitable to most miners in the next 6-12 months. Cheaper electricity will prolong this but Envion must also contend with transportation costs and employees most miners do not.
GPUs can be used for several years mining different coins but even Nvidia is preparing to launch the new line of GPUs in 2018. This will push the older 1000 series cards to un-profitability. Most miners, myself included, move on to newer hardware and unload the old hardware when generational changes occur. This allows near peak prices for the old hardware while getting in to new generation cards for longer usefulness. With Envion placing MMUs all over the globe, how with this turnover occur and what costs are associated? Questions left to be answered.
Investing in Envion
We see investing in Envion as a way for non-miners to get into mining with little hassle, no frustration of multiple miners at home and a good way to mine with cheap electricity. The profitability remains a question given the other costs. If the ICO is any indication there is plenty of demand. Remember that the 3 largest markets for ICOs have cut out of participating in China, South Korea, and the US as US investors are restricted and China/South Korea banned ICOs. Despite that the sale seems huge in the first few hours. As always, invest with caution as any investment carries risk. Read the white paper, legal terms, and check out the BitCoinTalk forum for more info.