The latest crypto prediciotns suggest that we might see an epic rally for Litecoin soon. Check out the latest reports below.
Litecoin could see a significant rally soon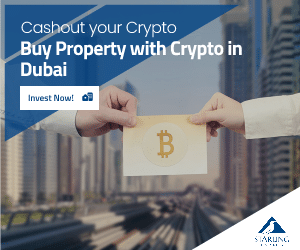 A popular crypto strategist says that Litecoin (LTC) could go on an epic surge. This could happen before the peer-to-peer payments network's halving event next year.
Pseudonymous analyst Rekt said recently that Litecoin is showing signs of strength on the higher timeframe after rallying above its long-term accumulation level.
According to the crypto strategist, LTC could be mirroring the 2019 price action when it rallied from around $70 to $146 in just a few months.
"[The] last time LTC performed a monthly close above the green historical accumulation area prior to its Litecoin Halving in August 2019 (blue)…"
He continued and said this:
"LTC rallied towards the orange resistance to top out just before the Litecoin halving event."
Looking at Ethereum (ETH), Rekt says the leading smart contract platform is trading within a wide range on the monthly chart and says that it must hold a key support level to avoid another sell-off event.
"Since the summer rally, ETH has been visibly downtrending (red).
In fact, red has forced ETH to drop below $1,325 support (black).
Looks like black is acting as resistance again, just like in 2017.
Lose $1,062 support as well -> drop to orange area below ($843)."
Bitcoin price prediction
Shark Tank investor and Dallas Mavericks owner Mark Cuban says he's looking to buy more Bitcoin (BTC). The catch is that he will not buy at the current prices.
In a new interview with Club Random podcast host Bill Maher, the billionaire says he continues to support Bitcoin and intends to buy more if it declines in value.
"I want Bitcoin to go down a lot further so I can buy some more." Stay tuned for more news, and make sure to keep your eyes on the crypto market.