Choosing the most profitable cryptocurrency to invest in can be tough these days, and the decision can turn out challenging. It's essential to find a coin that's worth investing in and more and more voices from the crypto market point to EOS these days. Here are the main reasons for which you should consider investing in this coin.
EOS brief description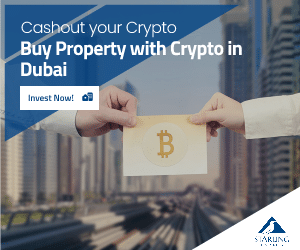 EOS was developed by Dan Larimer and Block.one and its primary target is to resolve issues such as speed, scalability and also to enhance the user experience by eliminating transaction fees and providing account recovery. These are achieved via EOS' Delegated Proof-of-Stake consensus mechanism.
The team behind the crypto
For starters, you have to consider is the team behind the crypto. Regarding EOS, its creator and the team are professionals with successful projects to back up the crypto. EOS also managed to attract interest from the part of notable names such as Eric Schmidt and Mike Novogratz who are well-known billionaires.
EOS design
Secondly, EOS' design was created with scalability in mind, and this is an issue with lots of blockchains that have been taken by surprise when mass adoption started because they were not able to deal with it. With EOS, this is not the case as scalability is prioritized. In other words, EOS can target apps that require decentralization that will not affect performance.
Competitors' current state
Ethereum (ETH) posted a massive goal – to become a decentralized world computer. Then the team behind it realized that there's a lot of work and time involved and this resulted in postponed plans.
Developers now have two options, they can wait and keep postponing their dApps even more, or they can migrate to a different blockchain that's better equipped for scalability. This is where EOS comes into the picture. It's also important to note that EOS managed to raise about $2 billion throughout the ICO which lasted a year.
No funding-related worries
EOS relies on inflation, so it does not have to worry about funding. Its annual inflation is 5%, and this is used to pay block producers. All that remains is used for what the token holders vote for. EOS is just about to launch its Main Net, and this proved to be great during the Test Net's experiments.
EOS has great potential, a robust team and a successful leader along with bold plans. For the moment, it's a safe investment.