Warning readers – there is going to be some math here but bear with me.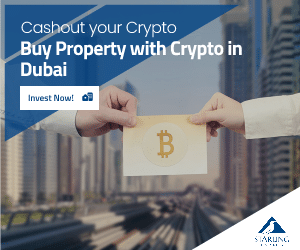 Why we will see Ripple added to Coinbase in 2018
2016 saw the addition of Ethereum to GDAX, the trading app owned by Coinbase for professional crypto traders. Following the GDAX addition Ethereum was then added to Coinbase main website for buy/sell/trade transactions for regular investors like you and I.
2017 saw the addition of Litecoin which followed the same pattern. First added to GDAX for the pros and then to Coinbase website for the regular people. Now we get word from the CEO of Coinbase Brian Armstrong that more coins are coming in 2018.
In the video he specifically narrows down the field to the top 50-100 coins with market caps above $100 million. This is important because it costs money to update websites and trading platforms. Coinbase takes a percentage of each transaction as a fee and without volume there is no reason to add a coin. This has lead to speculation about which coin will be the next addition to Coinbase.
Ripple (XRP) makes too much sense
Ripple has been on a tear lately with both share price increase and good news. American Express chose Ripple to help customers transfer money which now makes over 100 banks and customers that use Ripple to help settle transactions. Ripple promises faster cheaper money movements compared to legacy banking transactions. This includes American Express, Bank of Tokyo-Mitsubishi, Royal Bank of Canada, and Santander to name a few.
Ripple is not a mined currency. All coins in play are already in play and not at the whim of miners. The blockchain is largely secretive and located on private servers. It is also centralized because of the lack of mining requirement. Banks like centralization and Coinbase wants more institutional investors. Ripple was designed to be an asset transfer ledger from the start which allows for faster cheaper transactions when compared to Bitcoin and Litecoin.
Coinbase makes money on transactions. The cost of those transactions can be expensive or they can be cheap and they do not vary based on the coin transferred. A check on the fee disclosure does not differentiate fees between Litecoin, Bitcoin and Ethereum which suggests futures coins would be based on the same fee structure.
This means if Ripple is in fact cheaper, faster, and more centralized Coinbase stands to profit more on each transtion that it does on Bitcoin, Litecoin, and Ethereum it currently hosts. As we know in business, margins matter. The addition of Ripple would seem to increase the margin Coinbase already enjoys.
With Ripple comes Institutional traders
Ripple has an impressive list of banks and firms already committed to using Ripple to settle transactions for clients. Coinbase has the largest share of regular customers but big clearing houses like Goldman Sachs do not cater to individual investors unless they have a large net worth. Coinbase is looking for growth at it can do that through addition of larger institutional investors looking to ramp up quickly to the cryptomarket.
GDAX daily trading volumes
GDAX controls 7% of daily Ethereum market volume of $1.9 billion and 17% of daily Litecoin volume of $347 million just in trades for USD. They also have markets which trade LTC and ETH for other coins. The last 24 hours saw Ripple with $262 million market volume and would indicate GDAX taking between 7-17% of that volume. As we have made clear, with volume comes fees. Coinbase is in the business of raising fees. Ripple offers a large enough market volume that even a small percentage of volume would mean a large addition to Coinbase's bottom line.
Coinbase will add new coins to GDAX first
Coinbase is a friendly GUI that allows novices to buy, sell or trade coins easily without 'real time' market data. GDAX is the back end that makes those trades happen. Just as with Ethereum and Litecoin before it we will see any new coins added to GDAX first and within 2 months then added to the Coinbase market.
The new year is not far off which means announcements from Coinbase are coming. Companies like making new year's announcements but Ethereum and Litecoin were both added in Summer of 2016/17 respectively. Watch Coinbase's Twitter feed for the announcements and stay tuned for analysis of the possible price move for Ripple when the announcement is made official.