Welcome to the future, and digital currencies are going to make lives easier for people globally. This being said, with so many cryptocurrencies, surely there are competition. One individual digital currency that had a huge market value price increase is Ethereum. Ethereum rocketed 3,700% this year.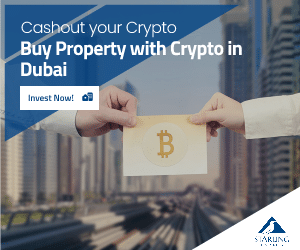 Ethereum Truly Skyrockets
Following the popularity of Bitcoin is Ethereum, which it first started out this year at $8 and then soared to $308 until November 12. The competition amongst Bitcoin and Ethereum is truly fierce because both digital currencies rank at the top of the chart. Bitcoin has a truly high market value, reaching $5,700. Here are the facts of Ethereum, which is competing against the ever so popular digital currency, Bitcoin. So, as of November 12th, the price of Ethereum is $308. Year to date price change is 3,700%, total circulation is 95,687,997, and the market cap is at $29,465,300,729.
Truly A Massive Craze For Ethereum
There are numerous reasons on why Ethereum should be at the top rather than Bitcoin. Truly, a major difference between Ethereum and Bitcoin, which will be explained right now.. When it comes to the amount of Ethereum tokens that needs to be issued, there are no limits, rather than Bitcoin, the digital currency is capped at 21 million. Another thing that's great about Ethereum is that it allows developers to build smart contracts and initial coin offerings (ICOs). ICO is a process by which funds are raised for a new cryptocurrency value. Also, ICOs is used by startups in order to bypass the rigorous and regulated capital-raising process required by venture capitalists and banks.
Could Ethereum Be Better Than Bitcoin?
This question can be answered in numerous ways because there are no right or wrong answer. Though there are many economists and scholars who are making the claim regarding Ethereum being a better digital cryptocurrency.. Economist and author, Harry Dent, said about Ethereum and how it makes creating blockchains much more easier. He further says by quoting, "It advances the whole industry, and I obviously think this is a major trend, not just a near-term bubble, which it is." Principal at Icon Alternatives, Dominic Marella, explained regarding Ethereum and how it allows individuals to build out and conduct complex transactions that are independent of a central server or relies on any one party to approve the submission..
Who Buys Ethereum?
When it comes to buying these popular digital currencies, people who buys them has a reason and objective. For the case of Ethereum, people who are in their 30s and planning their retirements are the ones who are buying Ethereum. The reason is because these people in this age bracket prefer to buy cryptocurrencies that are regular investments accounts rather than tax-advantaged individual retirement accounts and IRAs. People who are buying Ethereum is because they will like to access the money faster, and save it for possible life events (e.g. marriage, for their children, possible home purchase, and more). Lastly, they want to make sure that they can withdraw the money quicker without delay.
Ethereum in Asia
It is no surprise, if Bitcoin is popular, why can't Ethereum be also in Asia. Countries within the Asia region truly loves technology, and it is no surprise about digital currency being no different. One country that is seeing a possible Ethereum boom is South Korea, which it is world's second largest within the Asia region. Reason for its spike in South Korea is due to the rapid growth of active developments, domestic projects, and communities, which might not be really a surprise. While Ethereum also has its ups and downs, investors in South Korea has high hopes regarding the digital currency having a good market value within the country. A good amount of investors are supporters due to the growth and rise of tech startups that are increasingly rising and many infrastructures being built in South Korea. This is why investors are not worried and are keeping high hopes regarding Ethereum. South Korea is constantly innovating, competing globally, and with the rise of these digital currencies such as Bitcoin and Ethereum, truly many fintech startups are on the rise too. Knowledgable people who knows regarding digital currencies will need to explain to people regarding the rise of digital currencies, and how it is changing the way we pay at many businesses. With high hopes comes many multi-billion dollar conglomerates and finance institutions within the Ethereum industry, which they develop decentralized applications and platforms. With investors and people in the 30s age group, truly its no surprise why Ethereum is competing against the ever so popular digital currency, Bitcoin. We shall see if Ethereum will ever bump Bitcoin, and become number one. For now, it is safe to say that Ethereum likes where it is at, right behind Bitcoin.