It's been just revealed that new Ethereum competitos' price predicitons are here. The crypto market is struggling to recover following multiple price corrections.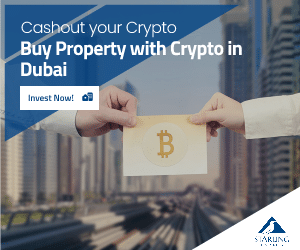 According to the latest reports, a popular crypto analyst is mapping out what's in store for Ethereum rivals Terra (LUNA) and Avalanche (AVAX) as the digital asset markets flash signs of life.
In a new strategy session, Altcoin Sherpa explained that decentralized finance (DeFi) payment network Terra looks strong on the shorter timeframes as it continues to establish higher lows.
"It's still, in my opinion, a bullish market structure on the four-hour [chart] and the EMAs (exponential moving averages) still look pretty decent as well."
LUNA is still an uptrend
The analyst said that LUNA is still in an uptrend, he warns that the seventh-ranked crypto asset is starting to show bearish signals.
"There's a lot of high sell volume coming in, and it looks like there is potentially some type of head and shoulders pattern playing out. But I would be careful shorting this one personally just because I think that usually, you don't want to short stuff that's super strong in general."
Altcoin Sherpa says that the $75 price area offers a decent support level for LUNA.
He also addresses smart contract platform Avalanche, which he says is gearing up for a rally ahead of the Avalanche Summit.
"AVAX is in a high timeframe bearish market structure, in my opinion, just because we're seeing some of these lower lows and lower highs. But currently, we could be breaking out, and there are some bullish catalysts for AVAX in the next week or so with the Avalanche Summit coming [up]… Next target would be about $100, in my opinion."
There are all kinds of optimistic price predictions for altcoins amidst the market recovery these days. Stay tuned for more news.