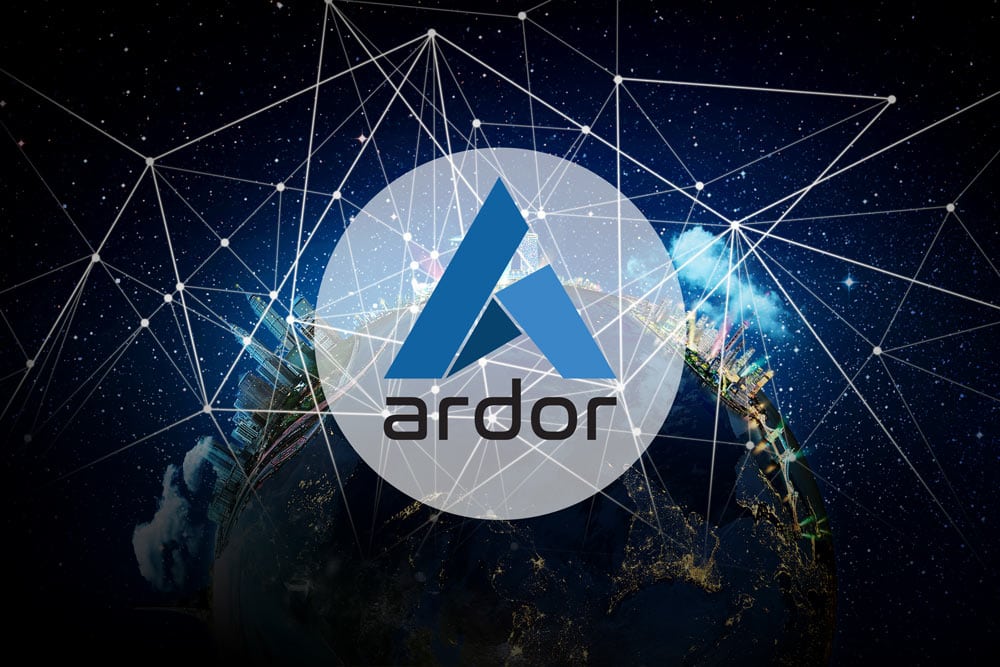 Let me start by pointing you to the saying of a renowned basketball player, Michael Jordan, "NBA is amongst the longest competition in the world, and regardless of how good a team is, it will lose multiple of games within a season." So also is cryptocurrency, regardless of how robust or sophisticated a coin is, it will surely have a gaffe, and such will be used against it.
As the cryptocurrency world is being flooded with series of ideas and innovations, each coin is claiming to be unique on its own ground as a distinct feature from the erstwhile, showing matchlessness and originality to what solves the problem of users. Among these coins is Ardor, which has set a conflict line with Ethereum.
Going by Jordan's assertion, you win by concentrating on your strength. The fresh coins are touting and boasting off their bounty and strength, while the bosses are not sleeping on the switch, adding one or more advanced feature to their project. To strike the nail on the head, none of the altcoins wants to be left behind. Sometimes, the treat you get from a product can be described as being supremely premium and such will be yet to set the world on fire with its awareness. Ardor, a network built on the parent-child design that grants companies the ability to construct the products using the concept of child chains may not be well known, but it is well broadened and branded with delicacy of features that make cryptocurrency technology much more enticing.
The predecessor of Ardor, NXT
Under the umbrella of Jelurida Company, NXT the predecessor of Ardor was created in 2013, raising a total fund of 21 BTC equivalent to $6000. NXT made it to be the first blockchain ever built from scratch and one of the first crypto technology to be launched with ICO. The network offers values like decentralized asset exchange, voting system, and marketplace, among others.
Later, based on the research done by Jelurida team, NXT underwent evolution to create a new network, Ardor, which uses child chains The versatility of the blockchain has been able to grant varieties of people ranging from individuals, cooperate bodies, business organization and government parastatals the ability to use blockchain creating their child chain anywhere at any time.
What does Ardor mean?
Ardor, according to its official website "is a blockchain-as-a-service platform that will allow people to utilize the blockchain technology of Nxt through the use of child chains. Since all processing will be done on the Ardor main chain, child chain creators won't need to worry about common issues when creating a  blockchain as well as securing it with enough nodes".
"Child chains will be able to utilize features currently seen in Nxt such as decentralized phasing, voting, and trading, as well as be able to interact with other child chains on the platform, including IGNIS, the first child chain to be launched".
Ardor was designed by the team to intercede beyond mere transaction issue, but to also perform better than Nxt, accomplishing matters of critical concerns like blockchain bloat, customization, and scalability. All gratitude to child chain, Ardor has greater scalability than Nxt, the "WordPress of blockchain."
The Conflict Between Ardor and Ethereum
Although, Ardor is an alteration of Nxt blockchain, It was fabricated to include all features on Nxt blockchain, adding new things by modifying the architecture of blockchain implementation. Unlike Ethereum, it frees itself from much data, separate security from functionality to enhance efficiency and speed through the creation of multiple chains.
Ardor was launched to strike out some of the glitches which preexisting cryptocurrencies like Ethereum, Bitcoin were embattled with like bloating, voting and token, among others.
Problem One: Bloating
Bloating is a significant problem for some cryptocurrencies. As the name implies, many currency store and process every transaction on its blockchain if not forever, almost endlessly.
Due to the bordered capability of some blockchain capability like Ethereum, with present capacity of 121 GB blockchain, revalidation must take place for all fresh node. Contrary to that, Ardor provides users with parent chain that keeps only vital information permanently, and other transactions will be moved to individual child chains, and the transactions will be cropped.
Jelurida team mentioned that an estimated reduction in the amount transaction stored would be trimmed to ratio 1:100 when compared to others. This makes Aldor blockchain less cumbersome, thus more efficient for transactions.
Blockchain Problem 2: Security
Another thing about Ardor that will never be left unmentioned is security. It is undoubtedly that hackers are trying to infiltrate the exchange wallet of existing crypto coins as more and more money troops in. Thanks to the presence of parent-child chain in Ardor, used to separate transactions and data that requires surety from ones that don't.
Blockchain Problem 3: Complexity
Lastly, as earlier stated, Ardor is the "WordPress of blockchain," it was designed with simplicity, as such, offers a stress-free interface to users without the need for coding. This gives average users the avenue to easily create his/her coin and run transactions with ease. Unlike Ardor, Ethereum was built to display a high level of customization, requiring the knowledge of coding using Solidarity. What do you think about the future of Ardor? Let's discuss this in the comment box.