According to the latest reports, the rival of Ethereum, Fantom has just revealed the plans for 2023. Check out more details about this below.
Fantom reveals plans for 2023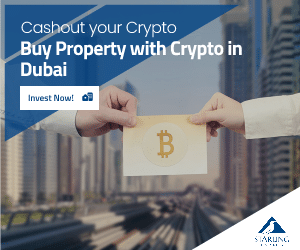 The architects behind Ethereum (ETH) competitor Fantom (FTM) have unveiled an internal letter detailing the project's goals and points of focus for the new year.
Published in a Medium post, decentralized finance (DeFi) veteran Andre Cronje, who sits on the board of directors on the Fantom Foundation, said the fact that Fantom's mission is to create the highest throughput blockchain available to provide "a single secure settlement layer for all decentralized activity."
Cronje, who also created Yearn Finance (YFI) and other protocols, said that the project's primary focus would be to make it easier for developers to create decentralized applications (DApps) and build out the ecosystem.
"Our Foundation's role isn't to choose a business vertical- it's to enable a base layer that can facilitate all verticals. We shouldn't be focused on user verticals. Our focus needs to be on developer verticals: improving tooling, integration, ease of use, developer UX [user experience], etc. We should not get distracted by the new narratives; defi / nft / gamefi / exchanges / etc."
He continued and said the following:
"Our overarching objective over the next 12 months will be towards creating an environment for DApp developers to build out sustainable businesses, while differentiating ourselves from other layer 1 solutions."
ETH could explode in 2023
In a new Q&A update, Guy says that Ethereum's Shanghai upgrade, which will allow ETH to be unstaked, could make 2023 a big year for the project.
He says when investors see the unlock of billions of dollars worth of ETH, it may encourage them to also start staking their coins without having to worry. Check out our previous article to learn more details about this.
Stay tuned for more news from the crypto space.