Welcome to another week, and individual cryptocurrencies are rising and decreasing when it comes to their coin market value. Waking up today, you will notice that the second most popular cryptocurrency, Ethereum, hit a new high. The cryptocurrency was hovering around the $300 mark, which today rose to $371.29, making it the highest level since Sept. 2. If you have been paying attention to Ethereum, you will notice that week after week, the cryptocurrency has been rising 13.22%. When it comes to a monthly basis, ETH has been growing 15.08 percent. The market value for ETH is raising fears over the Parity wallet freeze as the cryptocurrency has surpassed the $350 mark. Parity wallet freeze is Ethereum's decentralized application, making it the cryptocurrency's popular wallet.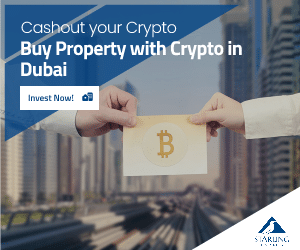 Why The Sudden Increase?
Ethereum's price increase is supposedly due to the cryptocurrency getting its own derivatives within the marketplace. During a report that was released, it mentioned regarding Ethereum getting its own derivatives, quoting, "Contracts on the ether digital currency will be offered by an as-yet-unnamed exchange going by the code name Virtuoso." This code name, "Virtuoso," is reported by media outlets being regulated by the United States Commodity Futures Trading Commission, and plans to offer futures, non-deliverable forwards, swaps and forwards by either the first or second quarter of next year. The United States Commodity Futures Trading Commission is an independent agency of the U.S. government, created in 1974, and regulates futures and option markets. The Commodities Exchange Act (CEA), 7 U.S.C., prohibits fraudulent conduct in the trading of future contracts.
ETH Gains Momentum
The digital currency, ETH, has been behind the ever so popular cryptocurrency, Bitcoin, which ETH hopes to take the number one spot in the future. For now, Ethereum continues to have more transactions each day, compared to any cryptocurrency. The drive and success of having more transactions is thanks in part of the continued ICO campaigns. ICO, Initial Coin Offering, is an unregulated means of which funds are raised for a new cryptocurrency venture. ICO is used by startups, bypassing the rigorous and regulated capital-raising process that's required by venture capitalists or banks. Since ICO campaigns is making ETH transactions successful, the way campaigns work is a percentage of the cryptocurrency is sold to early backers of the project in exchange for legal tender or other cryptocurrencies.
Trading Volume
When it comes to ETHs trading value, it is led by Bitcoin, Korean Won, and the United States dollar. For the Chinese Yuan, there are no direct fiat pair, though is tradable as a USD future on OKEX. Japanese Yen has limited exposure becausd traders utilize the ETH/BTC pair often. If you are not familiarized with OKEX, it is a digital trading platform launched by Chinese bitcoin giant OKCoin.com, and offers mobile consumer payment and leading app. OKEX also maintains strong liquidity in the CNY/BTC pair. Lastly, OKEX is a trading platform, specializing in BTC and LTC futures, allowing traders to trade on the margin up to 10 or 20x leverage, or hedge on locking your mining profits.