Ethereum Hodlers Will Be Able To Stake Their Coins To Gain Trust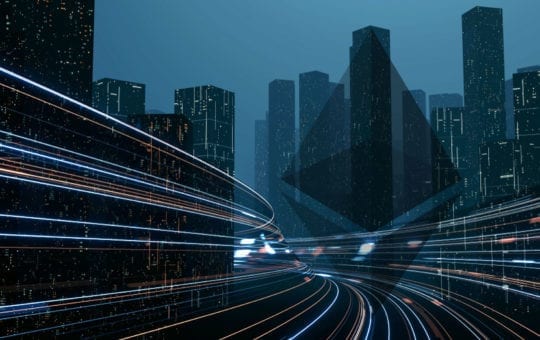 Ethereum was recently in the news when it's been announced that the ETH adoption intensifies.
It's been revealed not too long ago, that the crypto payments merchant BitPay launched support for Ethereum.
It's been also revealed that BitPay also plans to add support for Ripple's coin XRP this year.
There have been made a lot of moves towards one of the main goals that the crypto industry has set for this year – the mainstream adoption of crypto.
Binance Research report mentions Ethereum
Etehreum's upcoming switch from proof-of-work to the proof-of-stake will be creating billions of dollars in rewards, says a brand new report from Binance Research.
The online publication the Daily Hodl reveals that Proof-of-stake replaces Bitcoin's proof-of-work mining structure, and this will allow ETH hodlers to "stake" their coins to gain trust, validate transactions and earn rewards.
Binance Research reported the following:
"Currently, staking accounts for $8 billion in crypto activity, and $15.4 billion of all crypto tokens can be staked. Staking happens in many prominent crypto platforms, like Binance Staking, and is an increasingly popular activity."
The report continued and revealed that "Binance Research estimates that the volume of staking activity will more than double once Ethereum, the second-biggest cryptocurrency in the world, introduces staking."
Ethereum gets institutional interest
In other news, not too long ago, it's been reported that Etehreum and Bitcoin and attracting increased institutional interest.
It seems that the institutional crypto investment company Grayscale has released the Q3 report for this year.
According to data revealed by the online publication the Daily Hodl, the report revealed something that might seem pretty surprising to some: an increased interest from the Wall Street in Bitcoin and Ethereum as well.
Regarding ETH's current state in the crypto market, the digital asset is trading in the red today, and ETH is priced at $184.08 at the moment of writing this article.
CoinMarketCap
CoinMarketCap is a website that provides cryptocurrency market cap rankings, charts, and more. It was purchased by Binance for $400M in 2020.
I am a technical writer, author and blogger since 2005. An industry watcher that stays on top of the latest features, extremely passionate about finance news and everything related to crypto.