It's been just revealed that Polkadot could reach ATH under this specific condition. Check out the latest reports below.
DOT could soon reach new ATH – there's a catch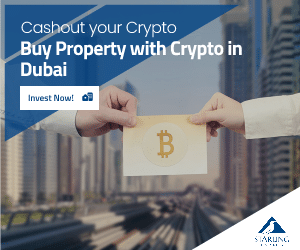 A popular crypto analyst is identifying what could help leading Ethereum rival Polkadot (DOT) get to a new ATH once more.
In a new video, Coin Bureau host talked about the reasons for DOT's poor price performance.
"First is the fact that the rest of the crypto market has been getting wrecked, notably [Bitcoin] whose price is strongly correlated with DOT's."
He made sure to explain that DOT's circulating supply has increased by around 55 million in the last four months. It's also important to note that this is creating sell pressure that pushes down the price of the cross-chain platform.
The analyst says that Polkadot does not have enough demand to offset the sell pressure as the amount of DOT held by exchange-traded products for Polkadot fell by more than 70% since February.
The crypto asset is also not required to pay for transaction fees on Polkadot's parachains.
"The problem there is that the demand for DOT has been on the decline as the crypto bear market sets in and not just from retail investors…"
It's been also revealed that the "demand for DOT will probably increase as new use cases for it are introduced on these parachains. For now, the only real demand driver for DOT is coming from individuals and institutions who want to participate in Polkadot's parachain slot auctions, which are ongoing."
In other important news, been just revealed that the EU just finished the crypto money-laundering rules that they have been working on. Check out the latest reports in our previous article. 
The final proposals will mean customer identity needs to be verified for even the smallest crypto transfers, if it's between two regulated digital wallet providers – but payments to unhosted private wallets will largely be left out of laundering checks.