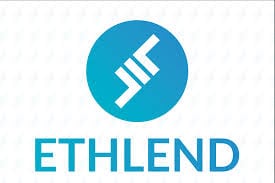 ETHlend (LEND) – Decentralized lending is a venture that many business are looking into – but ETHlend particular excels in this and looks promising not only as a business but as a cryptocurrency.
What is ETHlend?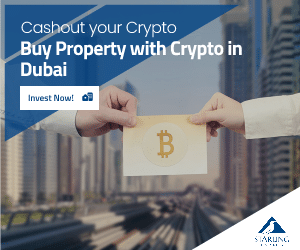 Ethlend is a decentralized peer-to-peer lending application developed from the Ethereum blockchain network that connects borrowers and lenders from all over the world. The key to this whole process lies in the smart contracts. Trust is eliminated by executing code that does not require a central system and all of the loans are run on the blockchain.
While blockchain technology gives you the ability to become your own banking institution, Ethlend allows you to become your own lending institution. The goal is to democratize lending by making it possible for anyone to join their system. Since there are no bank accounts involved, all one needs is an Ethereum address in order to send or receive a loan.
ETHlend (LEND) chart – Source coinmarketcap.com
Globalized Lending
With ETHlend, lending is not restricted by borders or jurisdictions.
Once the data of the loan is set, the borrower inserts the collateral and the loan is funded in secure way by smart contract.
These smart contracts work with the "if" command. "if" the borrower pays his debt the collateral is sent back to his account. "If" the borrower didn't pay his debt, the collateral is sent atomically to lenders account. Everyone can see the transactions, but no one can manipulate it – as we all know is the beauty of the blockchain.
LEND Cryptocurrency
ETHlend recently launched the new utility model for the LEND token. LEND is a an ERC20 token.
ETHlend founder, Stani Kulechov, had a discussion with the community in order to solve solutions with the token and how to better the token's software. They came up with the solution  that their token will be used as a medium of exchange in the software they are developing. Which means that with their token, you can unlock other utilities and still use Ethereum as a medium of exchange as well. The idea is to bring value to the token with the application.
ETHlend founder, Stani Kulechov – source youtube
As a cryptocurrency investor it is always nice to see a strong and dedicated team. The community for ETHlend is small because the coin is relatively new, but a great community nonetheless. With innovative ideas on the horizon, the community will grow and the goal is for this coin to be mainstream. Currently, the team is working on marketing abroad in countries like China and Australia where cryptocurrency is a big deal and once LEND becomes more recognized, value will go up. This is a coin that can easily go up to $1 dollar in value this year.
Holders of the LEND token will receive a 25% discount on deployment fees when using ETHlends ecosystem. The team uses some of the profits generated by this platform to actually buy back LEND tokens from exchanges and then distribute them to lenders and borrowers to increase overall adoption. As the platform becomes more popular,this method makes the  token become more scarce overtime.
Over the last week, ETHLend has traded up 46% against the US dollar and one LEND token is being traded for 0.13 on exchanges. ETHLend's total supply is 1,299,999,942 tokens and its circulating supply is 1,074,308,853. ETHLend has a market capitalization of $129.01 million, which is small compared to coins like XRP and TRX, but small market capitalization just means more room. More than 11 million dollars was being traded on exchanges in the passed 24 hours. LEND experienced a dip coming into 2018 as did most all alt coins, but it now seems to be trending up with momentum. ETHLend can be traded on EtherDelta, AEX, HitBTC, Kucoin, Gate.io, Bibox, Binance and IDEX.
The future looks bright for this token.