On Friday, April 20th, 2018, the EU Parliament agreed on a proposal that stipulated tighter regulations on digital currencies. The aim of the agreement is to crack down on money laundering and the potential financing of terrorist activity. The vote was won by 574 votes to 13, demonstrating that the proposal was very favourable amongst members.
What do the new regulations mean?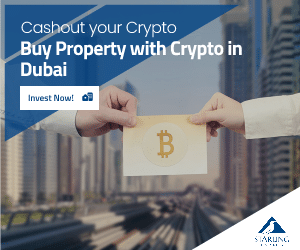 The agreement will allow EU citizens to find out about the identity of 'letterbox companies', as well as lessening the anonymity of those holding prepaid debit cards and protecting whistle blowers who call out issues surrounding money laundering.
Update to the Anti-Money Laundering Directive
The new agreement comes with an update to the EU's Anti-Money Laundering Directive, which was passed following the terrorist activity in Paris, Nice, and Brussels in 2015 and 2016. It is hoped that the updates to the bill will provide citizens with greater protections from terrorist activity by foreclosing the possibility of anonymous illicit behaviour.
Verification requirements for users of cryptocurrencies and prepaid debit cards
To help put a stop to the anonymous nature of dealing in digital currencies and prepaid debit cards, the EU parliament has stipulated that crypto exchanges and wallet providers will have to introduce due diligence controls for its customers. This includes a so-called Know Your Customer (KYC) verification requirement, a measure which is unlikely to go down well amongst wallet providers and frequent users of the cryptosphere. Wallet providers and exchanges will have to become much more like banks, and will have to be registered along with check cashing companies and currency exchanges.
Information access about true company owners
EU citizens will now have the right to access information about the true owners of firms within the European Union thanks to the recent bill. It is hoped that this will help put an end to the operation of so-called 'letterbox companies', which are set up to launder money and avoid tax. This stipulation was set up in large part to tackle issues brought to light by the Panama Papers scandal.
Information will also be publicised about the owners of trusts for those who can prove they have a legitimate interest in them. In this way, journalists and non-governmental organisations will more easily gain access to information on these trusts.
It is hoped that the introduction of these new rules will serve to curb money laundering, tax evasion and the financing of terrorism, pushing more money back into public services such as schools, hospitals and infrastructure projects. It will bring people who hide behind companies and trusts to account, and more easily keep financial systems clean.
Other measures
On top of the main money laundering and terrorist prevention measures, a few other important stipulations have been introduced. These include the reduction in the threshold for helping identify the owners of prepaid debit cards (from €250 to €150), stricter criteria for assessing a non-EU member's risk of money laundering, and protective measures for whistle blowers who report activities surrounding money laundering.