There's a segment of Facebook's huge ecosystem which includes more than 2.5 billion users that might get the very first exposure to cryptos via WhatsApp, the company's messaging app.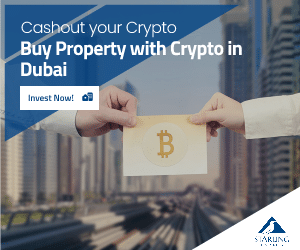 Facebook has annual revenue of over $40 billion, and it has been seen as a tech giant that could tip the crypto scales towards mass adoption if they ever decided to seriously step into the crypto space.
This possibility just got closer to reality, according to a recent report.
Facebook is developing a stablecoin for WhatsApp
Bloomberg's sources claim that Facebook is currently developing a stablecoin for WhatsApp and that the company is also planning to leverage the app's more than 200 million users in India.
Facebook plans to use the stablecoin which is going to be pegged to the US dollar in order to target the remittance market in India.
The country's mobile users who have a smartphone and WhatsApp will be able to send money to their family and friends, allowing Facebook to enter this massive innovative financial market.
"Remittance inflows improved in all regions and the top remittance recipients were India with $69 billion, followed by China ($64 billion), the Philippines ($33 billion), Mexico ($31 billion), Nigeria ($22 billion), and Egypt ($20 billion)," World Bank reported.
Benefits of a stablecoin
The main benefit of a stablecoin is to minimize volatility by staying tied to the US dollar. It can also maximize the benefits of cryptos which can move seamlessly, securely, and cheaper.
This would allow Facebook to penetrate the financial services industry by harnessing the power of WhatsApp's enormous user base.
Morgan Creek Digital founder and partner Anthony Pompliano says that Mark Zuckerberg should not be underestimated, despite all the scandals that he's been involved in this year with Facebook.
"The holy grail would be to build the world's dominant payment system. This would be a direct competitor to Visa and Mastercard, but it is more likely to happen than you may think. Facebook has billions of users and tens of millions of merchants," he said.
Pompliano further explained that this would place the company ahead of its competitors.