It has been just revealed the fact that Fidelity has joined the race for spot ETH ETF. Check out the latest reports about the matter below.
Boosting the idea of an ETH ETF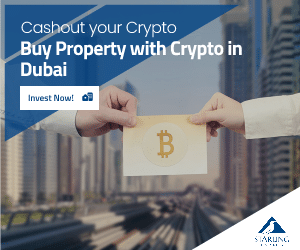 Fidelity, a financial services company, is now joining the list of companies that want to offer a spot market Ethereum (ETH) exchange-traded fund (ETF) to US investors.
According to a new filing submitted to the US Securities and Exchange Commission (SEC), the $4.5 trillion asset manager is planning to list and trade shares of the Fidelity Ethereum Fund.
"According to the Registration Statement, each Share will represent a fractional undivided beneficial interest in the Trust's net assets. The Trust's assets will consist of ETH held by the Custodian on behalf of the Trust. The Trust generally does not intend to hold cash or cash equivalents."
According to a recent filing, investors looking to gain exposure to ETH currently face risks from unregulated exchange-traded vehicles.
The filing highlights that a Spot ETH ETP (exchange-traded product) approval would be a significant step forward in protecting US investors in the crypto asset space.
The Trust, as with all Commodity-Based Trust Shares, aims to safeguard investors against the risks of fraud and insolvency that come with holding digital assets on centralized platforms.
BlackRock and Hashdex are among the other companies waiting for regulatory approval for a spot market Ethereum ETF.
According to a leading blockchain analytics firm, traders are moving Ethereum (ETH) out of centralized crypto exchanges in large numbers.
IntoTheBlock's new report reveals that it is analyzing Ethereum's exchange netflows, which tracks the movement of ETH in and out of centralized crypto exchanges.
The netflows are calculated by subtracting the amount of ETH withdrawals from its deposits.
According to IntoTheBlock, Bitcoin (BTC) is displaying bullish signals on-chain as new capital seems to be flowing into it.