Ripple (XRP) –It has come to the notice of Crypto Gazette that a FinTech incubator based in Quebec Canada, APPx Group Holdings Inc., has just signed a five year ownership deal with GateHub Ltd to offer XRP trade in the country.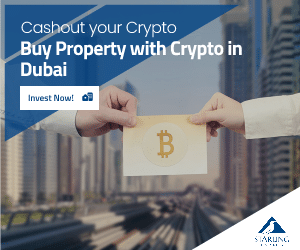 According to the update, GateHub Ltd grants users the ability to send, receive and trade 7 other assets like Bitcoin, Ethereum, Ethereum Classic, Augur, Dash and Xaurum using Ripple network. The United Kingdom and Slovenian-based FinTech company is built on Ripple protocol.
The non-binding letter of intent (LOI) signed by both firms will make APPx Group own the right to GateHub in Canada for 5 years, and it will after the 30-days begin to determine price on the platform.
Beyond granting APPx an exclusive right to use GateHub's intellectual property in Canada, localization and expansion of the platform will also be decided by APPx.
"We add value to GateHub Ltd.'s extensive experience in the cryptographic asset vertical. As part of the group, we have a great opportunity to quickly and flexibly help GateHub Canada localize, grow and develop the business," the President of APPx, Jay Ruckenstein, stated. .
While acknowledging the deal, Chief Product Officer at GateHub Ltd, Steven Rogalsky said:
"GateHub's software and IP have set us ahead in the global marketplace. Our Canadian users are the explorers, early adopters and talented developers".
"I'm excited to see what the Canadian development community will do with our API's, there are a lot of exciting projects happening in Europe that we are bringing to Canada to modernize the local payment systems."
Meanwhile, the agreement will also make Rogalsky join APPx team.
About APPx Group Holdings, Inc.
Established in 2014 by a UK firm, APPX uses distributed ledger technology and offers a wallet system initially built for storage and trade of XRP.
Apart from the coin-to-coin trading service offered by GateHub, all digital assets on the platform can be traded against EUR, USD, and some other fiat currencies.
GateHub claims to be completely safe from hack as it hashes and encrypts all private keys and passwords with industry standard algorithms.