Cryptocurrency enthusiasts in France receive good news. Earlier this year the High Administrative court of France was seized on behalf of various taxpayers challenging the instituted regimen related to bitcoin and other cryptocurrency's tax rates.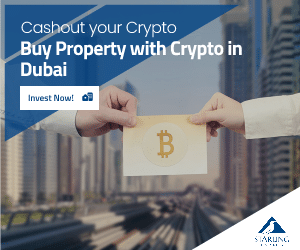 Under the previous legislation, all gains from sales of cryptocurrencies were considered commercial and industrial profits in the case of usual and continuous activity and non-commercial profits in the case of occasional activity. Taxpayers were subjected to different rates which could reach even 45%.
Taxes are changed in favor of the claimants at 19%
Le Monde reported that the Council of State changed the taxes in favor of the claimants under the case. The institution decided to reconsider the ways that gains communing from the sale of cryptocurrency are regulated. The profits made are now under the "movable property" category.
They will be taxed at a rate of 19% which is significantly lower compared to the previous taxes.
There are also exceptions from this rule and the Council of State stated that there would be "certain circumstances specific to the transaction of crypto assets which may imply that they fall under provisions relating to other categories of income."
If the capital gains come from other activities rather than crypto related sales, but bitcoin mining, for instance, they would fall under the category of commercial and industrial profits and they would be subjected to the previous regimen. These profits would still be taxed at the higher rate of 45%.
Cryptocurrencies get positive attention in France
At the end of 2017, the head of AMF which is France's stock market regulator (Authorité des Marchés Financiers) showed a positive reaction towards the cryptocurrency business stating that this area has the ability to fulfill a legit business need.
On the other hand, the country's general attitude towards crypto has changed on various occasions over the course of a few months. The Governor of the Bank of France called for a higher highlight on crypto exchanges.