In summary:
Fusion (FSN) is trading at a premium rate on Huobi compared to other exchanges.
However, withdrawals and deposits of Fusion (FSN) have been disabled on Huobi for over 6 months.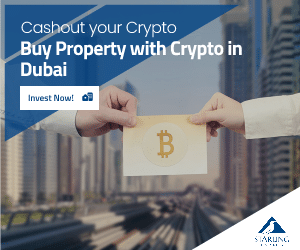 Arbitrage trading opportunities in the crypto trading space are rare but one of the best ways to make a quick buck from price variations between exchanges. It is with this background that many traders comb the crypto markets to identify such opportunities. One such opportunity is the trading of Fusion (FSN).
Price Variation of Fusion (FSN) on Huobi
At the time of writing this, Fusion (FSN) is trading at a premium rate of $0.77on Huobi in comparison to the $0.10 average found on other exchanges such as Bittrex, Bitfinex , IDEX and Bibox. The screenshot below from Coinmarketcap further gives a better visual representation of the situation.
The Catch: Deposits and Withdrawals of FSN Have Been Suspended on Huobi
With such a high variance in prices between Huobi and other exchanges, it is easy for a crypto trader to make a considerable amount of profit buying Fusion (FSN) on one exchange at $0.10, then selling on Huobi at $0.77. Such a trade would generate 670% in profits. This means that with $100 dollars worth of FSN, one can make $670 selling the same amount on Huobi.
However, this cannot happen because deposits and withdrawals of Fusion (FSN) have been disabled on the exchange since September 2019. This is a period of over 6 months. The team at Huobi issued a statement with the suspension that explained that they were experiencing a technical issue with their Fusion wallet.
Due to technical issues of the Fusion wallet, Huobi Global has temporarily suspended the deposit and withdrawal of FSN. Resumption time will be announced via our news channel. We are sorry for any inconveniences caused during the temporary suspension!
The team at Huobi has yet to update the crypto trading community on when the wallet functions will resume.
Brief Technical Analysis of Fusion (FSN)
Further checking the Bittrex 6-hour FSN/USD chart, we observe the following.
FSN/USD has support zones at $0.067, $0.077, $0.089 and $0.10.
Additionally, the token has resistances at $0.13 and $0.153.
Its current price is below the 50, 100 and 200 Moving averages thus providing evidence of a bearish future.
Trade volume is low and in the red further pleading the case for a move down.
Conclusion
Fusion (FSN) Is currently trading 7.7 times higher on Huobi than on any other trading platform that the token is listed on. However, deposits and withdrawals on the exchange have been suspended for over 6 months thus preventing traders from benefiting from any arbitrage trading opportunities.
Additionally, a quick technical analysis reveals that FSN/USD has a few bearish hours and/or days ahead. However, at the time of writing this, Bitcoin has broken the $7,200 resistance level and provided much needed bullish momentum for the crypto markets. Perhaps such optimism will translate to FSN defying our bearish analysis.
(Feature image courtesy of Alex King on Unsplash.)
Disclaimer: This article is not meant to give financial advice. Any additional opinion herein is purely the author's and does not represent the opinion of Crypto Gazette or any of its other writers. Please carry out your own research before investing in any of the numerous cryptocurrencies available. Thank you.