GEON Network: Exploring the Limitless Potential Of Location-Based Augmented Reality and Blockchain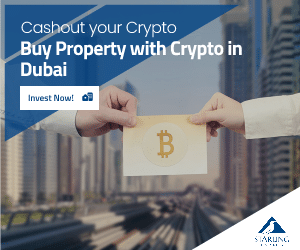 Seamus Heaney, an Irish poet, once said "the sense of place is the feeling, assenting, equable marriage between the geographical country and the country of the mind, whether that country of the mind takes its tone unconsciously from a shared oral inherited culture, or from a consciously savored literary culture, or from both, that constitutes the sense of place in its richest possible manifestation."
Augmented Reality – What is it?
Seamlessly blending reality with computer-generated graphics and animations, augmented reality (AR) is the technology which has enabled a real-time interaction between the virtual and the physical worlds. In simpler terms, AR is the live view of our everyday surroundings on a digital device, supplemented by digitized media via various highly-advanced computer techniques. This year, we have seen an increased interest in AR as the technology becomes more easily available to users everywhere.
Unlike virtual reality games and apps that need investment in dedicated headsets, AR apps can work on everyday smartphones and headsets. This paves the way for widespread adoption of AR apps. Today, more and more location based augmented reality applications and games are making their way into the market. One such name gaining attraction in the market space is GEON Network.
Is AR the next buzzword in Location Based Services?
In the gaming and entertainment sector, virtual and augmented reality has taken over almost every other technology. Experts predict the AR market could be worth £122 billion by 2024. One of the breakout mobile gaming hits of 2016 was the augmented reality game Pokemon Go, which witnessed thousands of fans chasing virtual wildlife in certain real world locations. "Just like Pokémon Go, the most important applications will be the ones that will make people adopt the technology and push its advancements," says Dr. Hao Li, a University of Southern California computer scientist and CEO of mobile AR start-up Pinscreen. Promoting this gaming concept to a whole new level is the integration of the revolutionizing technology into mobile devices such as smartphones, iPads and tablets which consistently make use of existing navigational systems to operate.
Bringing the App to the Map
GEON's 1.0.0 release allows anyone to use their phone to create and find two types of customizable AR beacons or "Geons": a Geon with Geon Coins and a "Secret Message" Geon. These Geons can take any shape and can be seen and accessed by anyone with the GEON app.

"Secret Message" Geons can hold discount codes, secret messages or game clues. Geons with Geon coins hold digital coins that, in future versions of the app, can be converted to crypto or fiat currency. Both types can be created anywhere in the world, as long as the user has the GEON app.
In future iterations, GEON plans for further enhancements in its app. Custom imagery, still or moving, will be superimposed on the user's view of the real world at the Geon location,either on the Geon itself or within a certain range. This feature will be useful for branding or promotional campaigns. Essentially, geomining is the mechanism that allows users to be rewarded for their presence and engagement at a specific location.
Augmented reality technology has a lot to offer other industries, not just entertainment. Be it gaming, construction, or AR in browsers that provide detail for what the camera displays, augmented reality apps are being developed at a rapid pace to enhance many industries.
The growth of augmented reality (AR) applications in recent years can be attributed to solutions that allow consumers to visualize products and imagine what it might feel like to own the product or experience the service before actually purchasing it. As more and more ideas get developed, we can expect augmented reality applications to touch many more aspects of our lives.
Facebook: https://www.facebook.com/geonnet/
Twitter: https://twitter.com/GeonNetwork
Youtube: https://www.youtube.com/channel/UCCewWl9KZpXJabHE9P0QFHA
Telegram: https://t.me/geon_network