It's been just reported that massive government control could bring a terrible dystopian world ahead. Check out the latest reports about this below.
Government control could bring hell on earth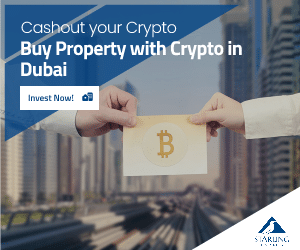 The CEO of Okcoin, a crypto exchange headquartered in San Francisco, expressed concern that government regulation of blockchain technology through the use of central bank digital currencies (CBDCs) could result in a dystopian society.
During an interview with David Lin, Hong Fang expressed her appreciation for Florida's recent prohibition on CBDCs, stating that she "loves" it.
The CEO of Okcoin puts forth the argument that the creation of a CBDC is a means for the government to exert control over the everyday lives of its citizens.
"It's control – it's controlling everything. Once the government is controlling it, it's very hard to give back control, so I think we have to be very careful about that."
He continued and said the following:
"Blockchain increases transparency, and once you actually include the money piece into that, and then put that under government control, we basically get the evil of two worlds, right?"
Fang also made sure to state the fact that Bitcoin (BTC), by contrast, is all about giving individuals more freedom and control.
"Technology is giving that empowerment to individuals. It's giving the tools to individuals and freeing us from corporations…"
Fang continued and said the following about the matter:
"But money is the ultimate layer. If money can be controlled, it's kind of desperate, and you can actually see that in other parts of the world, in some other parts of the world where the money is under control… it's dystopian."
We suggest that you also check out the original article in order to learn more details about this. Stay tuned for more news and make sure to check out the markets as well.