While Distributed Ledger Technologies (DLT) are mostly used to create alternative monetary systems like Bitcoin (BTC), the commonly referred to as blockchain technology underlying these systems could and is being used to modernize other industries at a significant scale.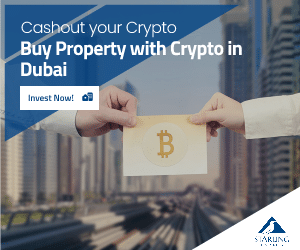 Take IBM's Hyperledger for example, which allows supermarkets like Walmart to accurately track and authenticate physical goods, including information regarding their initial point and date of the production, the route it took before it ended up on a Walmart shelf, and the authenticity of the product itself.
That on its own turn revolutionized the way various industrial sectors operate. From logistics to warehousing, blockchain can solve many problems of the past, and upscale business into their modest forms.
One of the most significant industries that are going to be radically changed in the immediate future, is that of the Gaming, more precisely video-gaming, or e-sports. Game developing titans like NCSoft, Tencent, and Valve have been already using their own digital currencies for some time now, like the NC-Coin, Tencent's Diamonds, and Valve was even accepting Bitcoin at some time.
Of course, that would make sense if we still believed that blockchain is the same thing as Bitcoin, but we all know that is not the case nowadays. Blockchain could be used for various purposes, depending on the developer's needs and expertise on the field, and it doesn't always appear in the form of a cryptocurrency, utility token, and/or digital asset.
We all remember the hype of the Crypto Kitties, where people bought and sold digital pets for enormous amounts of Ethereum (ETH) cryptocurrency. Everyone was shocked, and Ethereum was bombed with negative criticism, as a game with silly graphics would knee-down the Ethereum Network, causing huge bottlenecks for people who wanted to use it for regular transactions.
But what if we took a look back into traditional gaming?
If you guys are into gaming, you won't need an introduction to Dota 2, but just to make it typical enough, let's say that Dota 2 is the first video-game to distribute prizes that surpassed the $100,000,000 in USD and still counting. In Dota 2, players have couriers to help deliver items at the battlefield. One of these couriers called the Ethereal Flames Pink War Dog was sold for an astonishing $38,000 USD.
In Second Life (again a Valve game), a player purchased a replica of Amsterdam for $50,000 USD, while in Entropia Universe, the world's most popular game when it comes to digital assets, players spend quarters of a million USD just to be the owners of a virtual night-club or a moon of a planet that nobody yet visits.
So, how is this different from Crypto Kitties?
In the traditional scene, when a player decides to buy an asset, there is nobody, including the game developer that can guarantee to the player that the specific item will be relevant in the future, or that its price will remain the same. The player could sell the item (or digital asset in this case) to other players for an agreed price or exchange it for in-game items of which the equivalent value would be equal to the initial item.
For example, in Valve's system, even if you pay $1000 USD for a courier, there is no chance you're getting these $1000 out. No way. You could decide to sell the courier to the game or to somebody else, assuming that somebody A. wants the courier. B. Is willing to pay the price, and again, you would be only able to spend the acquired funds within the Steam (Valve's platform) ecosystem, whether it's purchasing other digital assets or buying games you don't possess.
When it comes to blockchain related video-games, the difference is that an asset is also a registered part of your personal belongings. It can be translated into the respective cryptocurrency or token underlying behind each game, or even be traded for Ethereum (ETH), from where you could withdraw your funds into fiat currency.
Now, that is a very significant difference, as for the first time, owning digital assets inside a video-game is equivalent to owning them on a physical scale, meaning that whatever you own inside the game can be translated into cryptocurrency, and eventually into fiat if you decided to.
Blockchain powered projects like Decentraland (MANA) already offer digital land for purchase, as well as other digital assets including graphics, models, animations, items etc. In a decentralized world, where everyone can build whatever they like, and then auction it, it is easy to envision a future market, inside the digital environment where people would barter for digital goods that affect their progress and productivity in the game. 
The same way we used to buy physical land (real estate) and then resell it, and the same way we are now experiencing the domain hype, where people are buying www.domains.xx, even if they're not using them, only to sell the same domain to somebody who is willing to pay more than what we paid in the first place; digital goods will be also a relevant part of the future markets, and whoever owns the most of the digital land will be able to barter its price when we enter an era where digital land will be in shortage, as it is heavily dependent on computational and processing power, and the current state of technology.
Let me guys know what's your favorite video-game, and do you think that blockchain technologies would eventually revolutionize the way we interfere with the digital realm?
Hit me on Twitter.
Reporting for Crypto Gazette, Ross Peili
Featured image from Technasia.