In summary:
Fantom's (FTM) Mainnet was launched in December 2019.
Ethereum Classic (ETC) labs is collaborating with the Fantom foundation to bring Decentralized Finance to the Fantom Ecosystem.
Fantom recently launched Fantom.Finance; a full feature DeFi platform.
Competition is often good for the end consumer.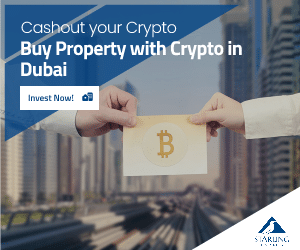 As the crypto markets continue to gradually recover after the massive dip experienced between the 12th and 13th of this month, it is worth revisiting some noteworthy projects as a reminder of why we love the industries of blockchain and cryptocurrencies. Fantom (FTM) is one such project that has excited investors and crypto-traders since its inception and continual fulfillment of Whitepaper objectives.
Fantom's Mainnet Launch
In late December of last year, the team at Fantom went on to launch the project's Opera Mainnet. The latter is an EVM (Ethereum Virtual Machine) enabled blockchain powered by Lachesus consensus. The team went on to explain that Opera has the potential of achieving a throughput of 500 tps (transactions per second) with over a hundred validators. This is 20 times faster than the Ethereum network which can currently handle 25 tps.
Collaboration with Ethereum Classic Labs
Soon after the Mainnet launch, ETC labs announced that they were collaborating with the team at Fantom. Michael Chen, CMO at Fantom explained the collaboration as follows:
We're collaborating with ETC Labs to bring DeFi, including all aspects of our tech stack (e.g., stablecoins, lending, staking, asset issuance, collateralization, etc.) to the Xar ecosystem.
Such partnerships are essential for the growth of any project. However, the digital asset of ETC will only be used as collateral on the DeFi platform.
Launch of Fantom.Finance
Another new development that could assist in Fantom rivaling Ethereum in DeFi, is the launch of Fantom.Finance.
Fantom.Finance is the first full-feature DeFi platform to be launched outside the Ethereum ecosystem. With its aBFT consensus protocol, this DeFi platform allows for a high transaction throughput, additional security and near-instant finality in transactions. The team goes on to explain aBFT as follows:
Lachesis — Fantom's aBFT consensus — will make on-chain trading, lending, and borrowing fast and secure. More importantly, your financial operations will not experience any delay or congestion.

Imagine being stuck in a bad trade or risking liquidation because of delays caused by digital cats!
Summing it Up
In conclusion, Fantom has entered the DeFi space with a bang with Fantom.Finance and its collaboration with ETC labs. These rapid developments put the project on a course of rivaling Ethereum in the Decentralized Finance industry. With the Ethereum foundation still working on ways of increasing the blockchain's throughput, Fantom will provide DeFi users with a faster, secure alternative. Such competition is usually good in any industry and usually results in the end-user benefiting through the availability of superior products as can be seen with the evolution of the smartphone.
(Feature image courtesy of Austin Distel on Unsplash.)
Disclaimer: This article is not meant to give financial advice. Any additional opinion herein is purely the author's and does not represent the opinion of Crypto Gazette or any of its other writers. Please carry out your own research before investing in any of the numerous cryptocurrencies available. Thank you.