Kucoin Shares (KCS)  – Are you wondering what KuCoin shares is? In fact, it may sound like Kunfu. Is it a coin paid to the winner of a kunfu or martial art contest?  Hku, gha, qho, sounds like a Kunfu kick.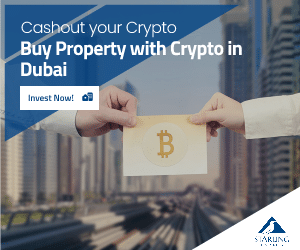 KuCoin shares is surely not a kick or a contest compensation but a native coin of KuCoin exchange based in Hong Kong that will give your earnings that booming kick up by compensation you if you hold its coin through investment.
Cryptocurrency has flooded the world with its news, emergence and benefits as if this period will be named cryptocurrency era. Nevertheless, as new people are beginning to have the thought of investing, some are already at the thresholding of investment while some, among which the influential Tech billionaire, Bill Gate is still yet to find an iota of confidence in it. Bill Gates, speaking at "Ask Me Anything" (AMA) Reddit session argued that cryptocurrencies "cause death in a fairly direct way" since it is subject to no regulatory body or check, which make it easy to peddle malicious and criminal peer-peer transactions and others like tax invasion, money laundering and the likes. Nevertheless, since people are entitled to their own opinion, irrespective of the statement by the billionaire, ardent investors see cryptocurrency as far from being bad and it created not even a scratch in their believe. As such, if you desire to listen, let me tell you the tales of a digital currency that grants you security and conversantly be rewarded. If you think 2017 is the most exiting year for cryptocurrency, you are probably been updated on news of the dons. 2018 has shown significant display of sleeping giants reverberating out threats of bulldozing anyone from the staple.
KuCoin Shares (KCS) is one of those currencies that has moved cryptocurrency to a new dimension. It does not only give you return on your investment, but also compensate you with an incentive fee while you hold its currency. With KuCoin Shares you are entitled to a portion of the transaction fee paid to it on daily operation. Presently, it offers 50% of the received transaction fee to all its customers, half of the trading fees for exchanges during its daily operations gets distributed to KCS holders. It seems like a bonus payment – but the dividend it directly proportional to the amount of daily trade and how much KuCoin Shares you hold.
Important feature KuCoin Shares offers its users
Holders of KCS are entitled to an encouragement fee from the regular Kucoin transaction.
Insignificantly low transaction fee for both transfer and withdrawal.
Uptime services.
Easy to operate platform.
Transaction pairing with the likes of BTC, NEO, BCH, ETH, KCS, USDT.
Establishes optimum security and privacy for its customers.
KCS users with higher rank get one-on-one consultative services for investment strategies, and accelerated customer service.
Financial system stability.
How much can you earn from KuCoin shares?
Presently, a Kucoin Shares holder is entitled to $0.0006 bonus on daily transaction. The bonus might seem like a meagre and not encouraging but it is accumulated droplets of water that make an ocean. Moreover, as the number of trade increases on the platform, the incentive will also rise.
What does Kucoin shares market looks like? 
The Hong Kong block chain was launched September, 2017 by a twelve man team with the aim of "providing users digital asset transaction and exchange services which are even more safe and convenient, integrating premium assets worldwide, and constructing state of the art transaction platform."
The coin had earlier in January made it to be the 17th most active exchange by volume, with a record of US$150 million transactions within 24 hours but now ranked 26th. Wow, it made an incredible improvement in just few months; KuCoin has been able to amassed over 2 million user. Presently, KuCoin shares has a Market cap of $343,301,589 USD, trade volume of $730,008 USD, and a circulating supply of 91,043,076 KCS.
How to Use KuCoin.com
Registering with KuCoin on its official page isn't a problem, if you have used any cryptocurrency exchange platform before, you will notice that it is intuitive.
Simply register on it official page and get on the go by confirming your mail. To begin transaction, two authentication is required, and this can be done easily by downloading google authentication App, and scan QR code to begin full operation. After funding your account at the "deposit" section found after clicking on "asset" box, then your trade can begin.
KuCoin made its platform explicit for user with detailed trading menu. To buy or sell, use the "Buy KCS" or "Sell KCS box at the lower right corner." To get KCS bought at a reasonable and flat rate, click "Best Price" box. State the amount of KCS you intend to buy under "Amount" and your buy will be on the way by clicking "Buy."