Opening a wallet is quite easy, but you need to provide a lot of personal information. Connecting your credit card is always risky, but almost every reputable platform has a great security system. Buying crypto is the same as always, but you should be careful when choosing which website to invest in.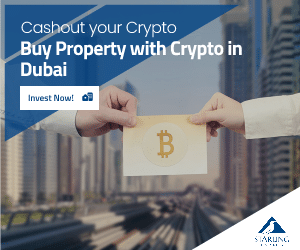 Most of the websites that work with crypto operate in the same way. So, creating an account for a crypto casino to check the latest NFL odds can also be risky, but people rarely have issues. A lot of factors should be considered when looking for the right exchange platform.
Besides having a nice design, the internal factors of the platform are also important. You should know their TOS or terms of service and how to contact their customer support. Even if most people don't do it, this information is very valuable when an issue occurs.
Check How Safe They Are
The most important thing is safety, no matter what you are doing in the crypto industry. There are a lot of scammers that are trying to get to your wallet or money.
It's easy to check how legit someone is, but most people don't do it because they don't want to waste time. But, it can save you a lot of money and effort if you figure it out.
There are hundreds of rug pulls being done on a yearly basis, and everything is covered online. You can read a bunch of stories where a certain coin was a rug-pull scam.
So, check with other people from the community if a certain exchange platform is safe. You can do this by reading a bunch of reviews or talking to other investors in discord groups.
Website Features
When you learn about them outside of the website, you should check the whole site and how they operate. For example, when signing up, check if they have two-factor authentication and if the customer deposits are stored offline.
These are only two important things that every exchange platform should have. You can also compare it to any other website like BET US to check how responsive it is.
Regulatory Factors
Regulatory factors can be a bit difficult to understand because most things about crypto are not regulated. But, when you join an exchange platform from your own country, you can adapt faster to their terms of service. Also, if they mess something up, it's easy to get in contact with them or file a lawsuit.
Available Information
How much you are able to learn about them is also crucial because some platforms hide their information. They would link their avatar accounts to the website, which isn't a good idea. This doesn't mean that they are doing a poor job, but it's easier to trust someone you know things about instead of looking at their avatar.
Besides knowing who created the platform, you would want to know how they operate and whether they have had any issues in the past. This info is easy to get by just searching online about them. If you can do sports research for your BET US bets, then you can invest some time in researching the place where you are investing money.
User Experience and Trading Volume
Every website should have a great user experience, especially if you are trading on them. Exchange platforms are used for many things besides buying crypto, including trading, keeping crypto safe, checking prices, and similar things. There are a lot of great platforms, so it can be overwhelming when choosing the best, but having multiple accounts is also an option.
The trading volume of the platform means that they will make faster and safer transactions. Most platforms are ranked based on liquidity and trading volume.
There are a lot of valuable YouTube videos that you can watch about exchange platforms but stick to honest reviews. Keep your fund in multiple accounts so you can always have a backup wallet.