The end of 2017 was called the Forks season, and this happened for a reason. There have been lots of copies of the mainstream currencies, but also robust and successful forks such as Bitcoin Gold. Hard forking Bitcoin's blockchain efficiently and reasonably results in the distribution of a new digital asset instantly to crypto enthusiasts all over the globe.
BTG fork is the backup copy of Bitcoin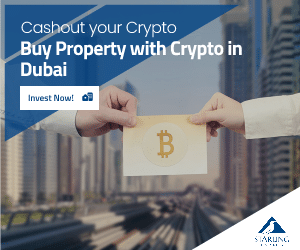 The BTG fork minimizes the impact of massive miners, and it boasts the label "backup copy of Bitcoin."
An important thing worth noting about the forks is that token holders who had their crypto on the main chain can also get an equal number of tokens on the forked blockchains as well.
Bitcoin Gold hard fork took place a few months ago, and everyone's been expecting an online wallet for BTG.
If you have not received your free BTG, this article is a gift from the crypto gods just for you, so make sure to continue reading. Here are the essential things you need to know about BTG and how to get it online.
BTG now has an online wallet
As we already said, until recently there wasn't any browser version of wallet available for BTG. Now, the waiting is over because an open-source BTG platform was recently launched and you can use it online here. Bitcoin Gold is a free and open-source software project that's built by volunteer developers and supported by a community that's continually growing and steadily extends all over the world.
You can create wallets, send and receive BTG, and you can also get your BTG for hard fork and even change the crypto to BTC easily. A quick change from BTG to BTC is available at rates that are close to the ones of exchanges. This is an advantageous feature because no one likes to waste their time on Exchanges. Time is money in the crypto space as well. This is a complete BTG network that has been developed for the convenience of the whole crypto community.
Getting a BTG: quick guiding steps
For starters, you have to authorize the wallet and you can do this by heading to the middle tab SEND/RECEIVE BITCOIN GOLD.
From the drop-down list that's on the left corner of the page, you can select the wallet type where your Bitcoins were stored.
In the next field, you have to enter the passphrase that you received when you opened a crypto wallet.
You have to click on the orange Next button, and you are all done – in your BTG wallet you will be able to see your balance which should be exactly the same as the number of cryptos that you received from the hard fork.
Sending BTG
Making transactions on btgonline.io will turn out a straightforward procedure. Sending BTG is an innovative, simple and convenient deal and all transactions will be instantly visible on the BTG network. All you have to do is type in the desired amount of cryptos, paste the recipient address in the field Bitcoin God Address and send the coins. It's that simple!
Exchanging BTG to BTC
First, you have to head over to the third tab called Exchange BTG to BTC and log in by selecting your wallet type and entering a passphrase/private key. Press Next and you'll find yourself to the next tab where you can see the balance of your wallet. Click on Send to BTC and specify the recipient and select the type of commission. When you click on Send your BTG will get converted to BTC and sent to the desired account.
Creating a wallet
You are free to decide which wallet you want to use based on the requirements. Keep in mind the fact that this crypto is all clear regarding support and software and this means that supporters of any platforms can choose the appropriate application. The wallets are available as desktop, mobile, online and hardware solutions. Creating a BTG wallet is a straightforward operation, and all you have to do is select Create wallet and click the orange Generate button. You will instantly receive all the info you need to use a new wallet.
Closing words
If you haven't received BTG yet, this is the most straightforward online service that allows you to do this in under a minute. This online wallet is as convenient as possible, and it's also the most comfortable way to change BTG to BTC.
The whole process of wallet control and transacting cryptos is easy enough even for the most novice users because all the operations are performed in the browser. Using BTGOnline.io, you will enjoy full protection from threats and accidents and also unique wallet addresses, two features that are the foundation of such a project.