Blockchain platform Game Stars that allows making money on eSports is getting closer to the finish line. The pre-sale stage had a complete sold-out and the 2nd stage of the Token Sale will end on June 13th, 2018. It means that it's not that much time left to buy GST tokens with a 20% bonus. More gamers are willing to join the project: over 4800 requests were received so far. The team of the project has thought through the growth plan for its tokens. GST emission is limited and there will be no new tokens issued.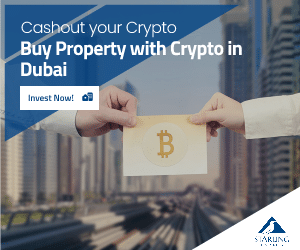 What do we know about Game Stars Tokens?
Game Stars has two types of tokens: player's personal tokens and GST. The first ones are issued for players and can be sold in order to raise funding for player's professional development. Sponsors will be able to get a share of player's income after buying the following tokens.
Meanwhile, GST is the main means of payment in the platform that is focused on solving eSports problems and supporting market participants. The token is implemented for all platform's functions:
issuing smart contract for each player;
forming tournament prize fund;
paying for player's personal tokens;
making payments to gamers, team managers, sponsors.
GST is an ERC20 Standard token based on the Ethereum platform. One-time emission of tokens equals to 500 million GSTs. Check out F.A.Q section to get answers on tokens, the sale, and the project itself.
Why should we buy GST?
The tokens are already in demand: over 174 ETH and 63 BTC have been raised by now. Moreover, the gaming community had a great interest in the project: over 4800 gamers send requests for issuing smart contracts. Only 14.285 profi-users signing up for the platform will cause a deficit of tokens. Check out what Game Stars offers to the world of eSports in the White Paper.
While the Token Sale is still on, the team has taken care of token's future. After the end of sales, tokens will be allocated to partner exchanges. Game Stars has already established a partnership with YoBit and WEX. The project has also been introduced at world-known conferences BlockShow Europe 2018, Next Block Conference 2018 and is supported by former Google and Cisco expert Daniel Laufenberg.
How to buy GST?
Visit the official website of Game Stars to participate in the Token Sale. 20% bonus will be available only until June 13th, 2018. Stay tuned: subscribe to social media accounts and follow the news at the website.