In Summary: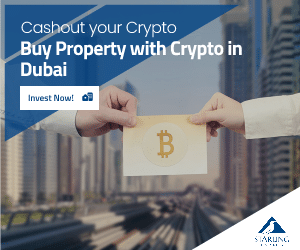 Hyper Exchange (HX) is a cross-chain project connecting Bitcoin (BTC) Ethereum (ETH) and Litecoin (LTC). Hyper Exchange (HX) has created a parliamentary system of governance in their blockchain ecosystem.
For updates and more regarding the development of Hyper Exchange (HX) you should check out their Twitter page and Medium blog. 
The token HX is up around 4% today, following the general coin market. HX can be found on the ZB.com exchange, accounting for 75% of the trading volume.
While the world self isolates within the safety of their own germ-pods (households), online trading, gaming, chatting and searching are beginning to grow exponentially. Taking advantage of this growth, a number of smaller blockchain projects are poised to benefit from new market participation.
In this hour of need, I have taken it upon myself as your faithful servant to keep you apprised of the growing list of lesser known altcoins available on the market.  In this brief profile, we explore the basics of Hyper Exchange (HX).
What Exactly is Hyper Exchange (HX)
Hyper Exchange (HX) claims to be the first cross-chain project on the blockchain. Connecting Bitcoin (BTC), Ethereum (ETH) and Litecoin (LTC) succesfully through their BMT protocol.
Interestingly, Hyper Exchange (HX) seeks to build an inclusive and open cross platform ecosystem where members enjoy rights and interests, equally.
According to the Hyper Exchange (HX) blog,
"the most interesting about HX is its community governance mechanism,which is also a bold attempt in the industry.Different roles, such as senators, citizens, and tourists jointly help to keep communities rolling."
Further detailing the concept, the team writes,
"Citizen is responsible for mining and bookkeeping, as well as for proposals and votes; Senator is the super administrator, managing cross-chain assets; Being the majorities in HX system, even though tourists don't have management authority, they can take part in citizen's mining by voting, which is also a very important part in maintaining chain security. Through mutual checks and balances between multiple roles, problems such as differences of opinion existing in the previous model are well solved so as to unite more communities, making joint contributions to the development of blockchain."
In this way, Hyper Exchange (HX) has created a unique experiment on the blockchain worthy of following … at least at safe distance. Just wash your hands when you're done. And stop touching your face!
Brief Market Analysis of Hyper Exchange (HX)
Hyper Exchange (HX) is ranked number 640 by coinmarketcap.com. With a total market capitalization of US $1,928,692, HX boasts a trading volume of US $68,551.09 over the past 24 hours. Currently there are 59,415,498 tokens circulating out of a total supply of 90,767,836.
Up nearly 4% on the day, Hyper Exchange (HX) has come alive with the rest of the altcoin market. Currently valued at US $0.032461, Hyper Exchange (HX)) may be able to continue the positive trend should the company begin to update their website and media pages in the coming year(s).
Micah C. Miracle
Follow me on Twitter and Subscribe to my YouTube channel for more!
Featured image courtesy of  Mitchell Luo on Unsplash
Disclaimer: This article is not meant to give financial advice. Opinions herein are purely the author's and do not necessarily reflect those held by Crypto Gazette. Do your own research before investing. Thanks.