ICON (ICX) and TRIVE, a Singapore-based Venture Capitalist firm previously called Tri5 Ventures have partnered on educating, equipping and empowering the regional startups and blockchain community.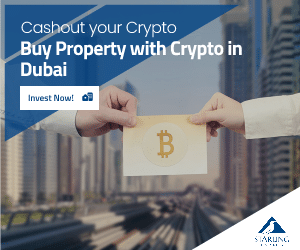 The partnership will solely depend on ICON's technological expertise and TRIVE's regional network, which will result in two parties co-developing ICON focused blockchain courses.
The courses are expected to be taught through TRIVE's programming schools, Upcode Academy Singapore and Coder School Vietnam.
Being ICON's strategic partner in Southeast Asia, TRIVE will provide emergency valuations of startups for accelerated access to financial support from ICON.
The partnership will expedite the development of new blockchain projects from Southeast Asia onto the ICON network, a statement by ICON reflected.
"The ICON Foundation's purpose is to promote and develop new technologies and applications in the fields of open source and decentralized software architectures. The partnership with TRIVE will allow ICON to not only educate the public on blockchain technology, but also expand ICON's ecosystem and community".
"Singapore and Vietnam are at the center of blockchain innovation in Southeast Asia, and we are excited to work with TRIVE to further realise the full potential of blockchain in this region." said JH Kim, Foundation Council Member of ICON.
"TRIVE believes the Venture Capital industry will evolve tremendously. Our strategic partnership with the ICON Foundation will enable us to equip our startups and community with intellectual and relationship capital leveraging the technology and expertise of ICON, one of the largest global blockchain networks".
"Our mission has always been to create value for startups beyond just providing funding. This strategic partnership further reinforces our mission and helps us be more relevant in the era of the blockchain. We look forward to working closely with ICON to support the blockchain ecosystem in Southeast Asia." said Yi Ming Ng, Partner at TRIVE.
The ICON blockchain curriculum is being developed and is expected to be available through Upcode Academy, Singapore and Coder School, Vietnam later this year.
In conclusion, the goal of the partnership is to unify various blockchain assets across the region to realize the potential of blockchain for Southeast Asian economies, resulting in TRIVE welcoming promising blockchain startups in Southeast Asia who desires knowing how to access the ICON network.