ICON (ICX) – Nowadays there are multiple different blockchain projects that have been made for specific tasks: Bitcoin as a peer-to-peer currency – Ethereum as an ICO platform and Ripple as a global banking system. ICON's main purpose is to connect blockchains altogether, therefore hyper connecting the world. ICON is a Korean-based platform.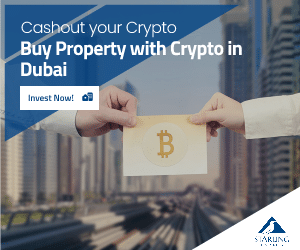 While almost all new crypto projects plan to develop their technology for massive and widespread use, only ICON provides a blockchain protocol that is already scalable for worldwide adoption and is currently being used by a number of industries.  The ICON project is building one of the largest decentralized networks on the globe and sets out to connect crypto to the real world. Ranging from hospitals to universities and insurance companies to financial institutions – ICON is connecting all industries. The goal of the project is to provide an intermediary blockchain that acts as an open source ecosystem that allows different communities, institutions, and blockchains to interact – while all the same while painting autonomy.
How it Works
ICX uses a blockchain protocol called the loopchain. As i said before, the main idea for this project is to make a network out of different blockchain ecosystems and the loopchain helps ICON do just that. The loopchain enables communication, transition and transactions between these different ecosystems which helps separate systems get in touch with demand.
It is said that many of Korea's industries, companies and universities are already using Icon Project as their platform of choice. Thanks to the existence of loopchains, the protocol can create a large market of goods and services and have them separated into smaller systems that are still all inner-connected – that way you can have categorized smaller platforms within one large decentralized ecosystem.
When it comes to the development of Communication Technologies, Korea is one of the top five countries to succeed in this practice. This is enough to get the average investor excited when they realize that this is mainly being worked on by Korea.
Using ICON's platform makes developing easy because smart contracts can be written in any language like C, C++, and Java. ICON is often compared to ETH and NEO when factoring in its use of smart contracts, but some say it is even better. ICON can theoretically handle 9,000 transactions per second.
With the ICX token acting as an intermediary anyone can exchange value. Communities can connect through a decentralized exchange the advantage being is that users control their own funds instead of handing them over to a third party.
ICON (ICX) community is very strong and optimistic investors seem to hold most of the market.
Launched on September 19th, 2017, ICON (ICX) uses the hashing algorithm and has a total supply of   400,230,000, of which 385,942,514 are in use. As of now, ICON has a total market cap of $1.86 billion and approximately $33.88 million worth of ICON was traded on exchanges in the last 24 hours. One ICON token can currently be bought for 4.12. For the month, ICON (ICX) tokens are down -47.09% from $8.97 a coin, but for 100 days is up 347% from $1.06. Only 200 days ago, the coin was nonexistent. ICX could easily climb up to over 5$ per one coin by the beginning of March 2018. ICON has been consolidating since reaching a new all time high in January.
ICON in 2018
ICON is planning to implement Global ID System for business hospitals universities and government operations – an ID system ran on the blockchain. Members of the financial security community can use it to verify IDs in other communities. Blockchain ID works via Smart Contracts and will save time when verifying your identity
If ICON executes on their visions of a hyperconnected decentralized economy, it may be one of the biggest projects of 2018.