It has been just revealed the fact that the investment giant BlackRock is questioning SEC. The firm said that spot BTC and ETH ETF are not different from future ETF.
BlackRock vs SEC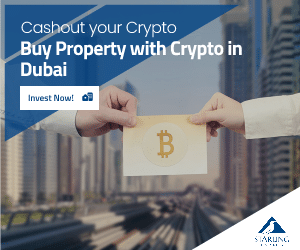 BlackRock, the world's largest asset management firm, is challenging the U.S. Securities and Exchange Commission (SEC) by arguing that spot market Bitcoin (BTC) and Ethereum (ETH) exchange-traded funds (ETFs) are no different than futures ETFs.
The investment company, which has over $8 trillion in assets under management, has filed a new document stating that the regulatory agency should approve spot market crypto ETFs as it has already approved futures ETFs.
"Given that the Commission has approved ETFs that offer exposure to ETH futures, which themselves are priced based on the underlying spot ETH market, the Sponsor (BlackRock) believes that the Commission must also approve ETPs (exchange-traded products) that offer exposure to spot ETH, like the Trust."
BlackRock has accused the SEC of misusing the Investment Company Act of 1940 by applying it to spot ETFs.
According to the company, the added investor protections provided by the 1940 Act do not mitigate the potential harms arising from the underlying assets or markets of assets that ETFs hold, such as the potential for fraud or manipulation in such markets.
In other words, BlackRock does not believe that the application of the 1940 Act supports the reasons the Commission has given for denying other spot digital asset ETPs.
"The 1940 Act explicitly lists out the types of abuses it seeks to prevent, and places certain restrictions related to accounting, borrowing, custody, fees, and independent boards, among others.
Notably, none of these restrictions address an ETF's underlying assets, whether ETH futures or spot ETH, or the markets from which such assets' pricing is derived, whether the CME ETH futures market or spot ETH markets."
BlackRock has recently made a statement about the classification of futures ETFs and spot market ETFs by the SEC. According to BlackRock, the difference in classification is arbitrary.
The company believes that the registration of ETH futures ETFs under the 1940 Act and the registration of spot ETH ETPs under the 1933 Act is a distinction without a difference when it comes to ETH-based ETP proposals.
Last week, BlackRock registered its iShares Ethereum trust in Delaware, following a similar move with its Bitcoin trust.