Volkswagen and IOTA are working together on a proof-of-concept protocol that uses IOTA's Tangle system for autonomous vehicles. The protocol was presented at the Cebit 2018 Expo that took place in Germany on the 11th of June. The PoC enables Volkswagen to use the Tangle architecture in order to transfer over the air software updates as part of the new Connected Car systems of the car manufacturer.
IOTA's Tangle architecture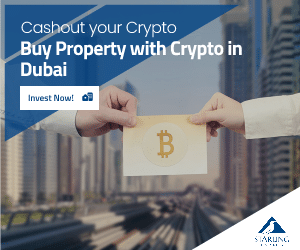 Tangle is different from the blockchain technology, and instead of using mining or blocks it is created upon a foundation that involves a directed acrylic graph (DAG). This is a system that is ordered topologically, and in it, various kinds of transactions run on multiple chains in the network all at once.
Volkswagen to use IOTA's Tangle to support autonomous vehicles
Volkswagen plans to use IOTA's Tangle architecture to wirelessly and securely distribute data within the company's developing smart car economy. There are over 250 million connected cars that are expected to hit the roads by 2020. This will enhance the need for frequent updates and transparent data access on a larger scale.
Latest reports also claim that the partnership between the two companies resulted in the fact that IOTA's digital token could also get incorporated into a Mobility as a service system. This would use IOTA's blockchain technology for bookings, trip planning, and also payment services within the ecosystem of smart vehicle.
Other IOTA projects
Latest reports also said that IOTA teamed up with MOBI (Mobility Open Blockchain Initiative) to support the transport industry along with huge names such as Ford, Renault, GM, Bosch, and BMW.
IOTA will also roll out its Tangle-powered blockchain-based digital identification system, according to BiiLabs co-founder Jim Huang. The launch of this Digital Citizen Card will allow IOTA's Tangle consensus method and platform to be used in order to establish a totally new digital identification system.
IOTA's current state in the crypto market
MIOTA is currently trading at $1.20 on CoinMarketCap, and its market cap is $3,324,290,423 at the moment of writing the article.