2018 started dynamically when it comes to blockchain technologies and of course the top competitors in the scene had their time to expose some of their plans for the year and beyond. One of the most appealing projects in the sphere, that would be IOTA (MIOTA) was among those who did not hesitate to expose their plans in various conferences, corporate meetings, private and public discussions and mainstream media.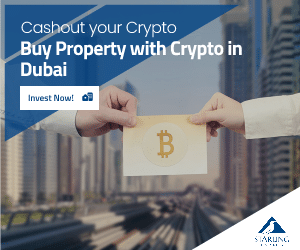 Besides the numerous deals, the Berlin-based Foundation established in the industrial sphere, covering from governmental and high-level corporate contracts to creative solutions for the private sector, IOTA had a streak of public appearances both as a subject of discussion and presentations created by the IOTA Foundation itself.
Ralf Rottman, Founder, and CEO of 'Grandcentrix', Germany's leading SI for Internet Of Things (IoT) and 'smart products', appeared at the Microsoft IoT focused event that took place in Germany just a couple days prior to present, presenting IOTA (MIOTA), explaining the 'Tangle' and discussing about how IoT could transform our modern societies.
Dominik Schiener, co-founder of IOTA Foundation, appeared multiple times on various platforms and physical interfaces to represent the innovative approach when it comes to Internet Of Things (IoT) applications, products, and networks.
Just today, Mr. Schiener appeared at the BOSCH Connected World 2018 IoT focused conference (BCW18) where he was answering questions under an "ask me anything" stand, doing an incredible job, being sharp and clear about all answers regarding IOTA and IoT in general.
BOSCH Connected World is an annual event that celebrates the Internet Of Things, providing the inspiration, education, and connections someone would need to thrive in the IoT world.
The fifth annual conference presented by the BOSCH Group takes place February 21-22, 2018 at STATION-Berlin, with more than 140 speakers on four stages, presenting Interner Of Things (IoT) trends and implementations in front of more than 4000 conference and hackathon participants. 
Besides IOTA's young founder, the scene shared multiple times the concept behind IOTA, with the notable presentation being that staring Mr. Johann Jungwirth, Chief Digital Officer (CDO) at Volkswagen and also a member of the board in IOTA Foundation.
Mr. Jungwirth presented how IOTA will play a significant role in transforming the automobile industry towards a global autonomous vehicle scene with Internet Of Things (IoT) as its basis.
Dominik Schiener's line before stepping on the stage was "I am looking forward to finding unique business opportunities & to establish fruitful collaborations for IOTA." and while the FUD around the SHA-256 scene increases day by day, especially targeting innovative anti-competitive projects like IOTA, the Foundation on a recent tweet shows zero tolerance against this kind of misinformation, stating: "The Next Web (TNW) is hereby blacklisted by the IOTA Foundation and we will not proceed with our planned arrangements with them. The reason for this is Mixtatiq, (who) repeated deliberate defamation through fabrication, lies and complete misrepresentation of our stances."
It was about time a legal entity of that scale to take action against pessimistic and misinformative speculations causing a snail-paced technological advancement when it comes to cutting-edge solutions around the Internet Of Things (IoT), microtransactions and distributed ledger technologies overall.
We can't simply falsely accuse attempts that strive to upscale user, customer, and citizen experience on a global level. As previously pinpointed IOTA Foundation have already partnered with numerous industrial key players as well as governments in order to provide networking and IoT focused solutions to the public.
IOTA stated that by the end of the year they are planning on getting out of the "beta" state, being a fully functioning Foundation with an intense set of networks and side-projects around the IoT sphere.
What are your thoughts on the matter? Can FUD stop IOTA or any other innovative distributed ledger interface from being developed in a healthy environment?
Reporting for cryptogazette, Ross Peili