At the Cebit Conference 2018, Volkswagen revealed that they're teaming up with IOTA to deliver a new proof of concept in order to keep up with the developments of the IoT and the autonomous vehicle technology.
#Volkswagen at #Cebit18! #VW #CEBIT #cebit2018 #IOTA https://t.co/TiOoiKChMI

— IOTA News (@iotatokennews) June 12, 2018
IOTA and Volkswagen will work together at a new proof of concept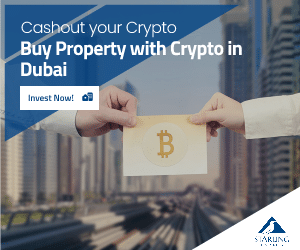 The German car manufacturer announced its partnership with IoT-based blockchain project IOTA, and it will use its tangle network. The new proof of concept that they'll be working on aims to solve significant issues involving the distribution of transparent and safe software updates "over the air" (OTA) to a network of autonomous vehicles. A distributed ledger would be able to make sure that the data delivered is safe and uncorrupted.
#Volkswagen is all in on @iotatoken at CeBIT. So cool to see a fully integrated solution with everything coming together! #permissionless #innovation pic.twitter.com/GgSraJJF3l

— Ralf Rottmann (@ralf) June 11, 2018

Providing a secure and trustless ecosystem
The space of autonomous vehicles is continually expanding, and it requires a system that would be able to keep a decentralized record of each and every update but which could also be able to scale to the proportions necessary for handling the increasing network throughput.
Security is also a crucial element to take into consideration especially after the vehicles become more and more addicted to the software for safety features.
Volkswagen's Chief Digital Officer and member of the IOTA Foundation Supervisory Board, Johann Jungwirth, said that the company would use IOTA's tangle network and the decentralized DLT system will be able to provide a secure and trustless ecosystem that his company needs to advance with its autonomous vehicle project. He calls IOTA a terrific example of using distributed ledger technology in the future.
IOTA's current state in the crypto market
Even if IOTA enjoys excellent partnerships such as the one mentioned above, the crypto still loses against the US dollar, but this does not come as a surprise considering the bearish trend floating over the whole crypto market lately. On CoinMarketCap, IOTA is trading at $1.41.
After the Cebit Conference which is scheduled to last until this Friday, we'll see if the announcements involving IOTA will make a difference for the crypto's price.