As you know by now, Italy is the most affected country in the world by the coronavirus pandemic.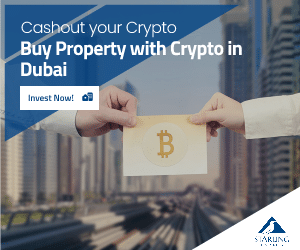 At the moment of writing this article, there are more than 53,500 cases of infected people in Italy and more than 4,800 deaths so far.
Private Italian bank plans to launch BTC for more than 1 million customers
Italy's national lockdown continues, and a private Italian bank plans to launch Bitcoin trading for more than one million customers.
Banca Stella's e-money platform Hype is now beta testing Bitcoin trading with a small number of users.
This bank is planning to roll out the new app feature for the entire customer base by the end of March.
Hype users will also have the ability to create a Bitcoin wallet for free, and the platform will charge 1% commission on BTC sales and purchases as well.
According to the latest info from the online publication the Daily Hodl, the Hype team collaborates with the Italian crypto financial services company Conio.
Conis is the first BTC startup to have established a banking partnership
The main aim is to create the wallet, which will be using a three-key security system, according to an official press release.
Here is more official info:
"The custody system has 3 keys, 2 of which are always necessary for transactions, and is structured as follows:
-a key is on the customer's smartphone
-a key is on the Conio servers
-a key is kept by Hype offline and is divided between different operators
To operate, the customer just needs to use his key: Conio automatically uses his own. If the customer loses the phone, Conio blocks any transaction. The key in Hype is used by the customer only in emergencies, to recover his funds.
Thanks to these characteristics, Conio is positioned as the first Bitcoin startup in the world to have established a banking partnership."
Customers will have the ability to trade Bitcoin without having to upload more personal documents to Hype's platform.