Under orders from the Japanese FSA, Coincheck decided to delist Monero and three more cryptos that granted too much anonymity to holders.
FSA bans Monero, Dash, Zcash, and Augur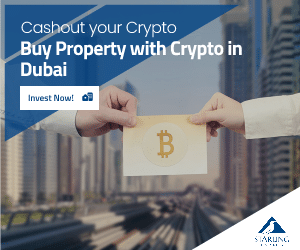 Coincheck has confirmed the rumors that they will remove Monero (XMR), Zcash, (ZEC), Dash and Augur's Reputation (REP) from its trading list. This is set to happen by June 18 following Japan's Financial Services Agency's new policy which plans to ban cryptos that provide high anonymity. The exchange platform has reported that any of the banned cryptos that remain in users' wallets after June 18th will be converted to Japanese Yen at the market rate.
Coincheck has already been the target of the second largest crypto heist in January when it lost about $530 million traders money, and they tried really hard to pay them back from their own coffers. This hack brought the exchange under FSA's scrutiny. After this, Monex acquired them, and now they're being hit by this ban.
The FSA revamped its regulations on exchanges after Coincheck had to enhance more transparency in the crypto market. A ban on the tokens that offer high levels of privacy and anonymity coming under their radar like this doesn't come as a surprise. They are still looking for coins stolen from Coincheck that seem to have been moved from wallet to wallet anonymously.
FSA established the ban to prevent money laundering
Monero has been among the top ten, and it's highly popular in Japan. On the other hand, it also sparked interest for cyber criminals due to being favored by drive-by miners. The FSA established the ban as a way to prevent money laundering and more similar actions.
After the exchange got hacked back in January, Coincheck suspended all withdrawals, and in order to regain customer trust, they have been promoting zero-fee trading since March. The exchange also claimed the right to deny transactions that are made without a viable reason and imposed new verification standards for all users.
Coincheck also revealed that it's set to review its own controls and continue to comply with regulations coming from the FSA in order to strengthen its efforts to avoid the use of the exchange in favor of all kinds of criminal activity.