Cryptocurrency, long considered a niche interest of libertarians, speculators, venture capitalists, and computer scientists, has made progress in the last year with entering the mainstream imagination. In February celebrities like musical artist Katy Perry and TV personality Ellen DeGeneres helped promote crypto on their social media channels. On March 11, Last Week Tonight's host John Oliver aired a segment on cryptocurrencies. The HBO news and political humor channel's video has already garnered over 4 million views on YouTube and helped propel crypto into the Western mainstream.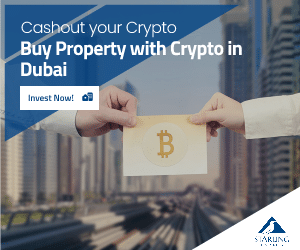 John Oliver, the British-American comedian and host, began the segment with a disclaimer that news reports about technology might seem inaccurate in the future. He mentioned Bitcoin (BTC) and its price explosion in 2017. To show how popular it had become, he played a clip of celebrity Michael Keaton talking about Bitcoin with paparazzi and a documentary of a poor man who became a Bitcoin millionaire at 24. Get-rich-quick stories and fear-of-missing-out (FOMO) have incentivized new laypeople to enter the crypto space.
Oliver tried to explain Bitcoin simply as a digital, decentralized currency that only exists as code with no control by governments or banks. Then he talked about trading crypto on exchanges and the reason crypto has value—supply and demand. He compared crypto to Beanie babies in terms of price speculation. BTC's problems as a currency, due to transaction fees and speed, were illustrated by a recent Bitcoin conference's decision to not take BTC as payment.
But then Oliver touted the benefits of decentralization, especially with security. The Bitcoin blockchain cannot be hacked because it is highly processed, Oliver explained to the audience. His analogy: "Like turning a Chicken McNugget back into a chicken." Thus, corporations like Wal-Mart (NYSE: WMT), IBM (NYSE: IBM), and JP Morgan (NYSE: JPM) have been experimenting with blockchain technology. So some companies added "blockchain" to their names and saw their stock prices more than double.
Then Oliver mentioned the existence of 1,500 cryptos, making fun of some with outrageous names. He stressed that because it is easy to create coins via an initial coin offering (ICO), startups have raised over $6 billion through ICOs last year. He discussed the exuberant culture, invoking terms like HODL, FUD, MOON, and REKT, and LAMBO. Then he played a clip from the rap song "HODL Gang." To illustrate the mania, Oliver showed awe at Dogecoin (DOGE), begun as a joke in 2013, but now worth over $450 million.
Oliver cautioned people that because crypto is an unregulated Wild West, they need to be wary of illegal pump-and-dump schemes. Then he made fun of the Ponzi scheme BitConnect (BCC) and its infamous spokesman Carlos Matos. Finally, he warned against EOS, which has raised $1.5 billion, but has yet to launch useful software, and pointed out that EOS representative Brock Pierce is a shady character.
Oliver closed with a colorful cautionary message. The comedian Keegan-Michael Key parodied Bitconnect to address responsibility: "Never invest any more than you are willing to lose. And if you do, don't just blindly hodl. Instead, you have to be extremely craeful. #CRAEFULGANG."
Overall, Oliver's piece was a fair, measured look at the current crypto space. The crypto community largely liked that he praised the innovative and positive parts of crypto. People also enjoyed his takedown of shady projects like EOS. A definite result is that Oliver's segment will bring many more people into the crypto space, people who will buy, trade, and invest. In that sense Oliver is helping crypto get closer than ever to the mainstream.
Please leave a comment below to share and discuss your thoughts on the Last Week Tonight segment.
The author owns a small amount of BTC and WMT.