JPMorgan Chase Launches Its Own Stablecoin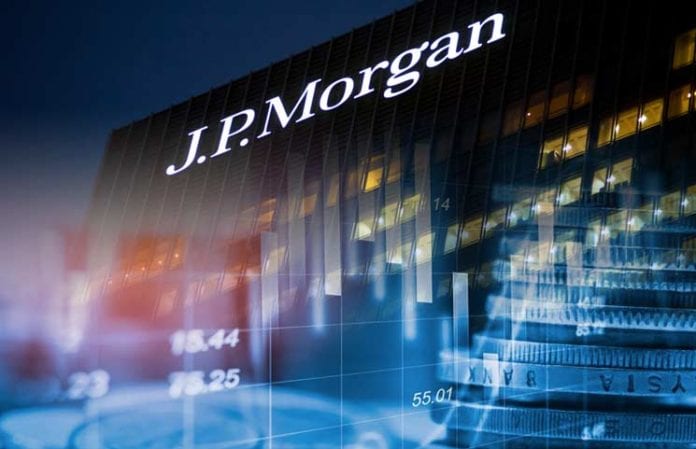 ​JPMorgan Chase, the multinational investment banking company, has now announced that its own cryptocurrency JPM Coin has launched and is being used by a firm to carry out cross-border payments.
About a year and a half after the first announcement regarding the plan, JPMorgan Chase has launched its stablecoin. The American multinational investment bank and financial services giant has revealed the digital asset, showing its benefits in blockchain technology and crypto coins.
It's Time For JPM Coin
According to a recent news announcement, JPM Coin has already been released and is used by a big technology company to send payments worldwide. The new digital asset is believed to indicate its pro-digital currency goals and an expectation that more commercial customers will use its stablecoin soon.
After the new currency launch, ​JPMorgan has decided to develop Onyx, a new business arm, to held and run its blockchain and digital assets enterprise.
"The unit has more than 100 dedicated staffers," said Takis Georgakopoulos, the company's global head of wholesale payments. "We are launching Onyx because we believe we are shifting to a period of commercialization of those technologies, moving from research and development to something that can become a real business."
Belief In Crypto And Blockchain's Returns
As per the reveal, ​JPMorgan Chase​ shows a rather strong faith in the blockchain industry's profitability. As per Umar Farooq, the newly appointed CEO of Onyx, banks could now save money on getting rid of mistakes and developing a model to earn money by taking part in the network while charging a few cents for the confirmation process of each transaction.
"Using a version of blockchain with the participants being the main issuers of checks and the main operators of lockboxes, it's possible we can save 75% of the total cost for the industry today, and make checks available in a matter of minutes as opposed to days," said Georgakopoulos.
​JPMorgan Chase has allegedly shown its preparedness to enter the crypto industry as early as this year after it publicly changed its opinion on Bitcoin in general. Back then, the bank giant revealed its plans to create its cryptocurrency, which would be utilized to settle transactions between clients of its wholesale payments business instantly.