It has been just revealed the fact that $40 billion in unrealized losses have hit JPMorgan Chase. Check out the latest reports about the matter below.
More than $40 billion hit JPMorgan Chase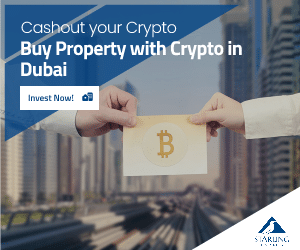 JPMorgan Chase has recently made a confident disclosure of incurring tens of billions of dollars in losses on securities, according to a new report on the company's overall balance sheet.
As of Q3 of this year, the bank is facing up to approximately $40 billion in unrealized bond losses, which represents a remarkable 20% increase over the preceding quarter, as reported by Barron's.
The new figures were uncovered in a footnote on the firm's third-quarter financial supplement and were notably higher than the anticipated loss of $34 billion.
This news comes after Bank of America's confident quarterly report that announced a total of $131.6 billion in unrealized losses.
Wells Fargo and Citigroup have reported their third-quarter earnings, but they have not released any information about their current unrealized losses.
During the second quarter of this year, Wells Fargo reported $40 billion in unrealized bond market losses, while Citigroup reported paper losses of $25 billion.
The risks associated with unrealized losses became evident earlier this year when Silicon Valley Bank collapsed.
The bank's sudden failure in March was triggered by the announcement that it had suffered a $1.8 billion loss from selling a portion of its underwater bond portfolio.
Moody's has estimated that the banking industry in the US is facing unrealized losses amounting to approximately $650 billion, as reported by Reuters.
These losses are a result of a significant decline in bonds, which occurred when the Fed decided to keep interest rates higher for a longer period of time.
Earlier today, we revealed the fact that a number of major American banks are receiving a deluge of complaints from customers regarding problems with their account balances and direct deposits.
Complaints from customers of JPMorgan Chase, Bank of America, US Bank, Wells Fargo, and Truist are flooding in as they claim that they are not seeing money that should have been deposited into their accounts.
Check out the previous article that we shared earlier in order to learn more details.