BarterDEX is coming. You can take a look at it, test it out and even make swaps using real currency. While known as working to bring a platform to launch decentralized ICOs like Monaize, the real value in Komodo might be the secure decentralized marketplace for other crypto currencies to trade peer-to-peer.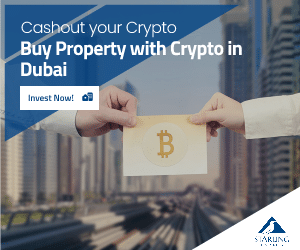 Crypto currencies are known to be wrought with fraud, lost coins and hacked accounts making new adopters hesitant to get into the new crypto economy. The most famous hack came from Mt. Gox when the world's largest Bitcoin Exchange crumbled losing $400 million in Bitcoin which would be worth $16 billion today. All told 850,000 Bitcoins were involved as the trading platform went bankrupt and closed shop. More recently one of the largest mining platforms, NiceHash, was hacked with $56 million in Bitcoins being moved to an anonymous wallet. Thousands were affects with many losing months of mining profits.
Komodo hopes to change some of the risk involved with cryptocurrencies with BarterDEX which hopes to be the first decentralized exchange. The team has a launched platform which is live for testing and includes many coins including Bitcoin, Bitcoin Cash, and Litecoin with new swaps for Bitcoin Gold and many other coins planned. Using Jumblr and Zcash (ZEC) technology, swaps can be made anonymous offering many of the same benefits from Monero (XMR).
Komodo enters privacy race with Monero, Litecoin and ZEC
Komodo and Monaize – The First Decentralised ICO (dICO)
Komodo is more than the KMD tokens and an ICO that most coins offer. It is working to build a platform to help launch other projects like the well known first with Monaize. The project is still in delay without many updates from the dev team other than to say it is a work in progress. They plan to announce a new 14 day countdown once the project is ready to launch to help investors prepare for the launch.
We are working hard together with @monaizeuk to restart the #dICO countdown. In short: backend runs smoothly; frontend has few problems remaining. More information will follow.$kmd $mnz #monaize #komodo #ico #cryptocurrency #blockchainhttps://t.co/jCMhkYajSw

— $KMD (@KomodoPlatform) November 12, 2017
BarterDEX is live now
While the Monaize project brings most followers to Komodo, BarterDEX may be the real draw to the platform. The exchange world is fragmented with many exchanges region in nature and regulated by various countries like the recent updates to Korean markets which prevent non South Korean citizens from using the exchanges. The nature of digital currencies are to make the possibility of cross border payments possible. Via the power of the internet if you want to send or receive money from anyone anywhere in the world a simple digital transaction can occur without need for regulation. That was the goal of Satoshi Nakamoto when he/she developed Bitcoin. Nations around the world are working to undermine this idea.
Hirematch.io could be the next Ripple (XRP)
Jumblr and the power of a decentralized market help to overcome this hurdle by allowing peer-to-peer trading with anonymous transactions. Without a central exchange buyers and sellers hold their own currencies in secure wallets until a swap is matched up and occurs near instantly. The anonymous nature of Zcash technology with Jumblr an option on the exchange makes tracking the transactions quite difficult. The technology can be applied to any coin on the BarterDEX platform giving anonymity to many coins that currently lack the features.
John McAfee is a one man anonymous coin believer and uses his well known status and large following on Twitter to remind people that the nature of online transactions need anonymity. He firmly believes in coins like Monero (XMR), Zcash (ZEC), and Verge (XVG). It is suspected he recently caused a 100% move in Verge by Tweeting an endorsement of the project. There have been no mention of Komodo on his feed but Komodo (KMD) is not as well known as the larger players.
Komodo vs Zcash, Monero and Verge
While not as well known, Komodo has something the other privacy coins lack. Zcash, Monero and Verge currently cannot be traded anonymously on a market. To trade the currencies they must be sent to a centralized exchange and traded for other coins or fiat making a link or paper trail that can be tracked to the user. This breaks the one feature that helps these coins stand out.
I am inundated by people asking me for recommendations on cryptocurrencies. If you would use your heads you would figure out that the privacy coins (anonymous transactions) will have the greatest future. Coins like Monero (XMR), Verge (XVG), or Zcash (ZEC) cannot lose.

— John McAfee (@officialmcafee) December 13, 2017
With BarterDEX and Jumblr Komodo maintains anonymity making it an end-to-end solution for those seeking anonymity online with the ability to trade for other coins through an exchange. There is currently a poll on BarterDEX's Twitter feed to search for the next addition as the platform grows. Interestingly, we find Monero (XMR) on the poll. Currently Monero is in second to much more well known Ethereum indicating people want an anonymous exchange for anonymous currencies.
South Korea and UpBit are Driving Cardano
BarterDEX brings fees to Komodo Platform
In our previous coverage we highlighted Komodo makes crypto currency from helping to launch ICOs. It also stands to benefit from the BarterDEX platform and each swap that occurs. While small per transaction, millions or billions of transactions add up. As more coins are added and more transactions occur Komodo benefits. New coins can be added to an existing platform seemingly much easier than building a new ICO.
Komodo as a Platform rather than KMD
CoinMarketCap shows Komodo (KMD) worth $5.32 today at #42 on the market cap rankings placing it far behind Zcash (ZEC), Monero (XRM) and Verge (XVG). This gives Komodo room for rapid growth as awareness grows and the platform gets closer to full launch. With a restarting of the Monaize ICO possible soon and full BarterDEX launch we could see Komodo rapidly rise in to the top 10 by market cap. At a value of $400 million this could presents a 10x rise from current levels. Take a closer look at Komodo as it could take you straight to the moon.