Ethereum has been dogged in recent weeks by exposé after exposé of ICO fraud. What is more, in premise, it's simple. Create initial coin offerings (ICO's) for blockchain applications. Then ask people to invest, despite not having any real plan to take applications themselves from concept to creation. In the ever-murkier swamp, however, of ICO fraud and questionable blockchain application concepts, there are still to be found a few real gems of innovation. What is more, one such gem is Latium (LATX), a  tasking platform which could revolutionize how 35% of America does business evert day.'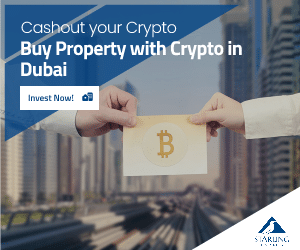 What is Latium?
The concept behind the Ethereum based Latium project is simple: When realized, Latium (LATX) will create what is essentially a global freelance marketplace and on-demand talent recruitment center.
Using the Latium network, businesses and individuals who require an online (or in person) task completed, will be able to source talent from labor pools, free from review manipulation. Vendors of services, in the meantime, will benefit from guaranteed, instant payments, once services have been rendered.
Of course, at first glance, blockchain applications like Latium don't seem at all different to the many on-demand freelance marketplaces which there are already. In truth, however, when Latium launches, it could stand to revolutionize how over 35% of the U.S. workforce does business every day.
Why There is a Real-World Need for Blockchain Applications Like Latium
According to Forbes magazine, 35% of the U.S. workforce is made up of part and full-time freelance professionals. What is more, freelancers in the United States contributed over $1 trillion to the U.S. economy in 2016 alone. The only problem is that that figure could have been higher. – Much higher.
Being a freelancer isn't easy. Competition is cut throat. Meanwhile, freelance clients will often attempt to withhold or reverse a payment after work has been completed. Worse, just as many scams are perpetrated by freelancers themselves.
The above being the case, freelance marketplaces are haunted by 
anti-trust, loss of revenue, and significantly increased administration time on both counts. – Namely, as clients attempt to seek compensation, whilst freelancers themselves file civil actions, DCMA copyright complaints, and Google takedown requests.
Thankfully, with Latium, everything changes.
Instant Blockchain Wallet Payments Lower Fees & Increased Buyer / Seller Protection
Due to launch in App stores in the 1st and 2nd quarter of 2018, Latium isn't like other Ethereum powered ICO projects. This is because the Latium team can be fully documented as having already spent 2017 developing its strategic vision. What is more, Latium is bolstered by the support of leading digital currency industry insiders like technology investment banker Chris Kern, and Windows anti-virus pioneer John McAfee.
Ethereum Blockchain Applications Like Latium Will Revolutionize How People Use Digital Currency
Latium, however, isn't just about creating a safer and more secure freelance marketplace. With existing marketplaces like Upwork charging upwards of 20% commission on all freelance client transactions, Latium has the power to help freelancers increase their net income by over 20% per annum, literally overnight.
In fact, the true beauty of Latium, is that Latium itself can't not be an overnight success. Freelancers by nature use several different marketplaces to seek out new clients. Latium doesn't in this case, need to convince a single one of the 119 million freelancers in the U.S. to use its platform over one which they are already.
Once it is built, freelancers will naturally migrate to Latium. Much more importantly, when that happens, Latium will start introducing 119 million people (in the United States alone) to the many security benefits and practicalities of digital currency and blockchain technology.
It doesn't take a stretch of the imagination to call such an act potentially revolutionary. The only question is, will you be part of it?