There are all kinds of interesting moves being made in the crypto space these days. Check out some of them below involving Uniswap.
Uniswap makes important announcements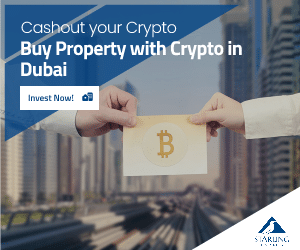 It's been just revealed that the DeFi platform Uniswap (UNI) is announcing that users can now buy crypto on its web app using credit or debit cards and through bank transfers.
The leading decentralized cryptocurrency exchange (DEX) is rolling out support for the new payment methods in partnership with MoonPay, a fintech company that builds payment infrastructure for crypto.
"Now you can go direct to DeFi with the Uniswap Web App and buy crypto on our web app using any card or bank transfer in 160+ countries with our first partner, MoonPay."
As the online publication the Daily Hodl notes, the availability of payment options varies depending on the region.
"Bank transfers, for instance, are only available for users in most of the US, Brazil, Single European Payments Areas (SEPA), and the UK."
The DEX says the crypto assets Ethereum (ETH), Dai (DAI), USD Coin (USDC), Tether (USDT), Wrapped Bitcoin (wBTC), and Wrapped Ether (wETH) are getting support at launch subject to the user's region. Those based in the US cannot purchase wETH or wBTC.
2/ Self-custody is still the safest way to participate in crypto.

We wanted to ensure that all of our users, and users to come, have a safe and secure way to buy crypto— without having to depend on centralized intermediaries.

— Uniswap Labs 🦄 (@Uniswap) December 20, 2022
On Twitter, they also said the following: "now when you connect your wallet to the Uniswap Web App, you'll be able to buy crypto using fiat. This is an important step towards making DeFi & self-custody more accessible to all users See the update for yourself."
Stay tuned for more news from the crypto space.