Libellum is an IT company based out of Hong Kong which employs the blockchain technology for supplier verification processes. Recently, according to a press release, Libellum rolled out a new and innovative supplier verification platform with product certification, designed to make purchasing from China more accessible and more secure.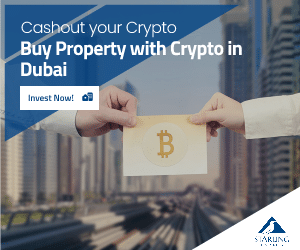 Now, as the e-commerce platforms and third-party sellers are growing significantly thanks to the new technologies which are more and more accessible worldwide, the need for supplier verification increased considerably. Thus, the emergence of Libellum platform based on blockchain technology comes at the opportune moment.
On the other hand, the Libellum platform struggles to solve out one of the most significant challenges in the import/export industry, namely, the difficulty for buyers to verify their foreign suppliers, which makes it possible for the emergence of illegitimate suppliers and scammers.
Libellum will launch its Minimum Viable Product for supplier verification with blockchain technology in February 2019
Headed by Manuel Becvar, who has 20 years of experience in the import/export industry, Libellum had already signed deals with top third-party testing labs and hundreds of factories across Asia.
"This is very exciting for retailers, eCommerce sellers, regulatory bodies, authorities and importers around the world. It has been my mission to help buyers verify suppliers from China and Asia for many years. I already give people advice via my educational blog and guidelines on how they can verify suppliers by following a detailed and sometimes (unavoidable) costly background check, but Libellum makes supplier verification simple, fast and affordable," stated Manuel Becvar, Libellum CEO.
According to the press release, Libellum will launch its Minimum Viable Product (MVP) in February 2019, and, after implementing third-party APIs and registering thousands of certificates and reports, the supplier verification platform would fully roll out by mid-2019, most probably in April-May.
You can find out more about this project on the Libellum official site or by reading its whitepaper.