Despite the recent market crash that took place back in March and the whole global crisis triggered by the coronavirus pandemic, things continue to evolve in the crypto industry.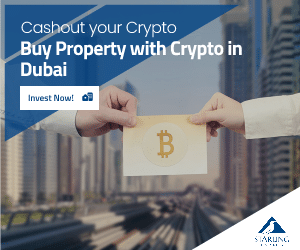 Even though Bitcoin saw a significant drop in price during the Blach Thursday and reached a bottom below $4,000, the coin is still seen by many as a safe haven.
More investors are coming to the crypto market, and they're accumulating BTC ahead of the halving, which is scheduled to take place on May 12th.
Libra is debated by Binance
Facebook's Libra continues to face all kinds of hardships as it's making attempts to introduce a new global payment system and financial infrastructure as well.
A new report from Binance Research said that the crypto project could be a game-changer for the payments industry just as SpaceX has transformed the space travel industry
The Binance report dated April 22 cited challenges endured by Elon Musk's spaceflight company that are reminiscent of the pushback against Libra.
Musk saw high entry barriers during the initial foray into an industry that's dominated by public market players, but SpaceX came along and offered an initiative and cost-saving technologies that eventually managed to transform space travel.
Libra wants to change the payments industry
Libra plans to revolutionize the payments industry in a similar way by addressing the limitations of central banks.
The report notes that "It is important to note that there are very few payment systems, and most of them are operated by a central bank and of only regional scope."
The notes continue and explain that "Libra could thus do to payment systems, what SpaceX did to the space industry … shake the foundations of a well-established sector with high entry barriers. The mere advantage of issuing widely-available programmable money would already initiate manifold efficiency gains."
We recommend that you check out Binance's complete report.