Market volume is an metric to monitor for the health of any asset. A liquid asset is any asset that can be easily converted to fiat currency in order to lock in a profit, limit a loss or a means to raised funds for other uses. In the crypto market it can also be a sign of acceptance and usage of a coin either by private owners or large institutions like banks and businesses.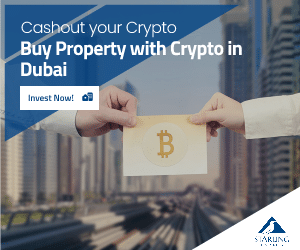 A market volume floor is also important to monitor. A ceiling or explosion in use can be seen when good news hits the wire or the price of a stock or coin suddenly sparks. What happens when neither is occurring is a better metric of how liquid an asset is. If a downturn were to occur and market volume suddenly declines there could be many more sellers than buyers until a much lower price is reached. This can lead to sudden dramatic decreases in price.
Ripple (XRP) is rapidly adding customers via banks and financial institutions to its platform for testing and full usage but with the recent market bull run and correction seen last week the market volume for Ripple has taken a sudden decrease and has yet to recover to previous lows. At the same time Litecoin (LTC) and Monero (XMR) seem to have recovered nicely and even increased from the floors seen last week. Could this indicate wide use for these coins and therefore a limited floor in another market correction? More importantly is South Korea the reason Ripple is not recovering?
Ripple (XRP) Market Volume
Ripple peaked on November 28 at $0.29 per XRP with a 24 hour volume of $647 million in trades just prior to the correction last Wednesday. The correction has also brought about a sudden decrease in market volume which now rests below $100 million for the last 24 hours. This is a lower volume than at any point since min-November and represents less than 1% of total market cap of $10 billion (at time of writing). There is currently no momentum to support a correction in Ripple (XRP).
Litecoin (LTC) Market Volume
Over the same period of November 15 to today, Litecoin (LTC) exhibited the same market correction from the highs on November 28 but has now nearly recovered that correction. The market volume again peaked on November 28 but then decreased but never decreased below the previous low in volume over the previous 2 weeks. It also had a large recovery in volume leading to the market gains over the last 24 hours. Market volume now is $300 million over the last 24 hours which is about 6% of total market cap. The market for Litecoin (LTC) has much higher liquidity than Ripple over the last 24 hours and never reached the lows seen by Ripple during the correction.
Monero (XMR) Market Volume
Monero is the current leader in anonymous transactions and the use for Monero is growing both in mainstream use and darknet transactions. Similar to Litecoin, this market demand from users has created a floor in the market volume and helped buffer the price following the recent correction. The current market cap for Monero is just over $3 billion with $100 million in volume over the last 24 hours. While smaller than Litecoin at only 3% liquid it still is 3x the liquidity in the Ripple market.
Markets
Ripple trades over 30% of its volume on South Korean market Bithumb with most other exchanges in the mid single digits. Litecoin in contrast has its largest exchange in the US with GDAX (Coinbase) at only 16% with several other exchanges in the 10-13% range. Bithumb meanwhile is the 5th largest Litecoin exchange with only 9% market volume. Monero's largest exchange is also Bithumb with 22% but also trades on 3 other exchanges with volumes between 10-18% giving it access to 4 large exchanges worldwide.
Conclusion
We have written repeatedly about market volumes being important to coins. A non-liquid market can make market losses difficult to recover from as we are seeing with Ripple (XRP). At the same time we saw how a nice liquid market helped both Litecoin (LTC) and Monero (XMR) recover from last weeks market correction and reach near all-time highs. Watch the volume on Ripple (XRP) and hopefully it can recover to drive the price higher. With overwhelming large market in South Korea for Ripple (XRP) it needs South Korean adoption for it to succeed in the long term. Bithumb should be used as a leading indicator as it controls 1/3 of Ripples market. Any bad news for Ripple though could lead to dramatic decrease in price which is difficult to recover from.